European firms bet on BIT prospects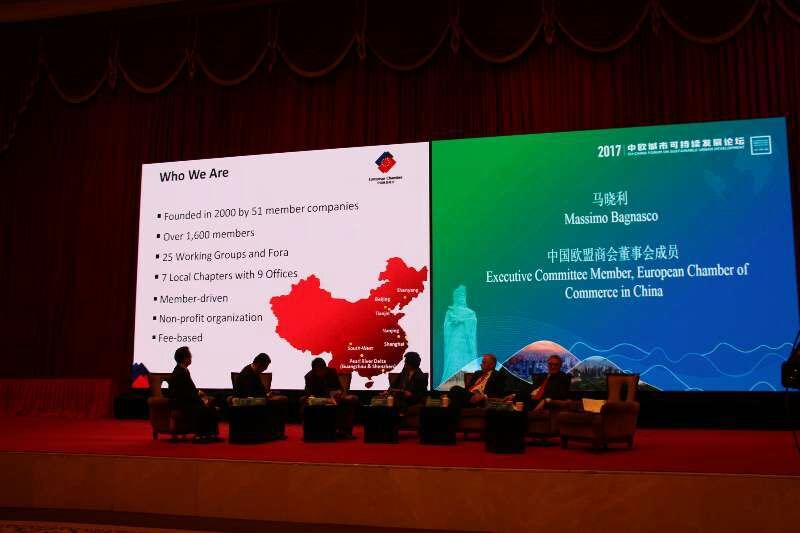 China Daily | 1 June 2017
European firms bet on BIT prospects

By Zhong Nan and Chen Yingqun
European companies are hoping that a bilateral investment treaty between China and European Union can be concluded within 12 months to sustain their robust growth momentum in China, a key European business body said on Wednesday.
"The key to growing bilateral trade and investment is a successfully negotiated comprehensive agreement on investment with a strong market-opening component," said Mats Harborn, president of the European Union Chamber of Commerce in China.
China and the EU completed the 13th round of BIT talks last month in Beijing. Eager to deepen their mutual trust, the Chinese government in March pledged to further open its market to European companies and treat them the same way as domestic ones, even before a formal agreement is in place.
Harborn said there are expectations regarding a treaty concerning the negative list, which shows areas where investment is prohibited, with all other areas presumed to be open.
"Our expectation is that China will take a leading role in globalization and free trade," Harborn said.
"European businesses wish to get an offer of a negative list as soon as possible, and we would like the negative list to be as short as possible and ideally single digit."
Zhang Yunling, director of international studies at the Chinese Academy of Social Sciences in Beijing, said the EU should accelerate the pace of easing its high-tech export restrictions on China.
The chamber released its Business Confidence Survey 2017 on Wednesday, saying European companies reported that their business in China improved in 2016, with more than 50 percent of companies experiencing higher sales than the previous year.
Among the respondents, information, communications technology, automobile, machinery, cosmetics, environmental protection and retail companies all reported growth in sales.
More European businesses reported rising earnings than at any other time since 2010. Sectors such as travel, education, pharmaceuticals and engineering saw sharp annual increases in profits that ranged from 70 percent to 100 percent in 2016.
Harborn said European companies were also hunting for the best innovation and technologies, wherever they could find it in China. In the financial and technology sectors, for example, many foreign banks had sent experts to China to learn about how to enter these areas.
European companies also found that Chinese firms' strengthened performances were currently perceived as primarily related to innovative marketing strategies.
However, the survey said in professional services and consumer goods, Chinese companies were also believed to have enhanced their abilities in products, service and processing innovation. This should serve as a wake-up call for European companies.
"Rather than a challenge, this should be perceived as an opportunity," said Denis Depoux, co-head of Asia of business consultancy Roland Berger.
Depoux said European companies could become key contributors to the innovation required from Chinese businesses to climb up the value chain.
---