Fishing boats blockade shipping channel in protest against ASEAN trade pact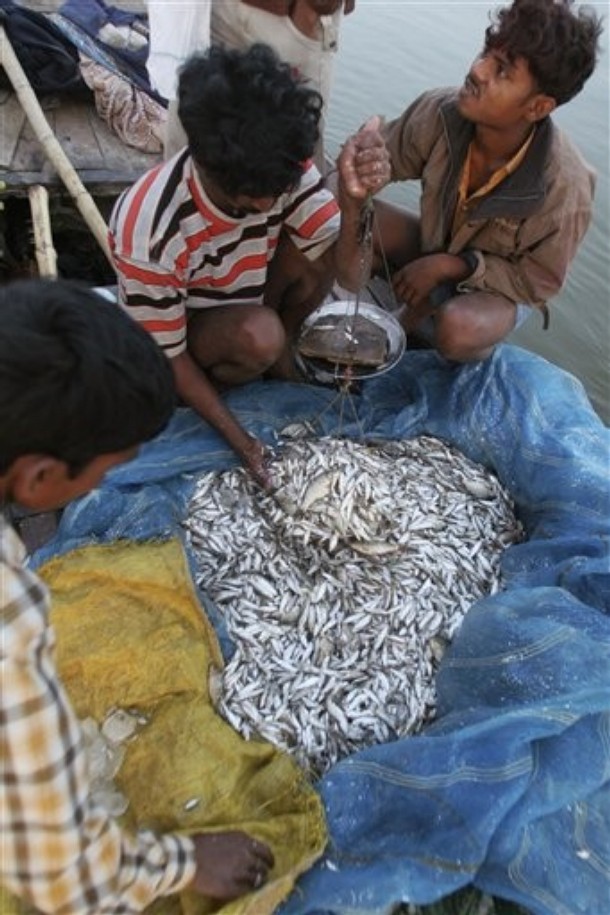 The Hindu | KOCHI, September 7, 2009
Fishing boats blockade shipping channel in protest against ASEAN trade pact
Special Correspondent
Scores of mechanised fishing boats and crafts blockaded the shipping channel at Fort Kochi on Monday forenoon as a show of protest against the export-import agreement India has signed with the Association of South East Asian Nations (ASEAN).
The Fisheries Joint Action Committee, which organised the agitation, said the August 13 agreement would cripple India's fishing and seafood sector, particularly Kerala's. It would also trigger a flood of cheap imports, the committee pointed out.
Lal Koyilparambil, chairman of the committee, urged the Union government to keep seafood out of the import bowl and warned of a wave of protests if the government implemented the agreement.
Boats ringed the shipping channel leading to the Kochi harbour for over a couple of hours, blocking the movement of vessels. However, The port authorities said the agitation did not affect the traffic as they had rescheduled the passage of ships well in advance.
Mr. Koyilparambil said this was the first time that an agitation by a fishing organisation against the pact with the ASEAN was being organised anywhere in India.
Duty-free or low-duty imports would dampen the domestic prices, hurt the fishing economy and hit the livelihood of the fishworkers, traders and those linked to the sector, Joseph Xavier Kalathiparambil, general convener of the committee, said. He wanted the government to scrap the recent stipulation that fishing vessels longer than 45 feet should be registered with the Mercantile Marine Department (MMD).
Until recently, he noted, only those longer than 60 feet had to register. To equip a fishing vessel in accordance with the MMD specifications would mean spending up to Rs. 1 crore and this was obviously beyond the means of almost all boats and engine-fitted crafts.
Mattancherry MLA Ibrahim Kunj, who inaugurated the blockade, said every international trade agreement related to fishing that India had entered into had badly hit the fishing community. The current one would have deeper and longer-term impact, he said.
---