Flower farms warn of mass relocation over Economic Partnership Agreement impasse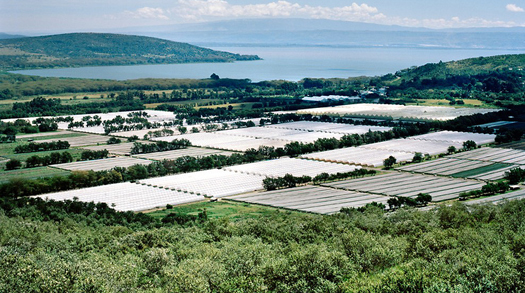 The Standard | 3 October 2014
Flower farms warn of mass relocation over Economic Partnership Agreement impasse
By Antony Gitonga
NAIVASHA, KENYA: Flower farms in Naivasha are now warning of mass relocation to either Ethiopia or Tanzania in the wake of the collapse of Economic Partnership Agreement (EPA) talks.
This came as anxiety and confusion gripped the over 60 farms that are located in the lakeside town where 75 percent of flowers exported come from.
Apart from massive job losses, the farmers warned that the country stood to lose economically in the long run due to its failure to sign the agreement.
The MD Maridadi flowers Jack Kneppers warned that 50 percent of flower farms would be closed down by end of next year if the current impasse was not solved.
In a phone interview, Kneppers said that the new taxes spelt doom for the sector as the country's products would be competing with cheaper flowers from other countries.
"Some of the farmers mainly those dealing in vegetables are considering relocating to Ethiopia where the labor is cheap and their products won't be taxed," he said.
"Flower farms might be forced to follow suit come next year and relocate to Ethiopia if the government doesn't resolve the EPA issue with the European Union," he said.
Kneppers whose farm has over 700 workers expressed his fears of job losses adding that farmers would not work in conditions where they make no profit.
"Flower prices in Europe are not very good as some countries are yet to recover from the financial crisis while the war in Ukraine is affecting the market," he said.
---