Forthcoming ASEAN-HK FTA to connect Myanmar with Belt and Road finances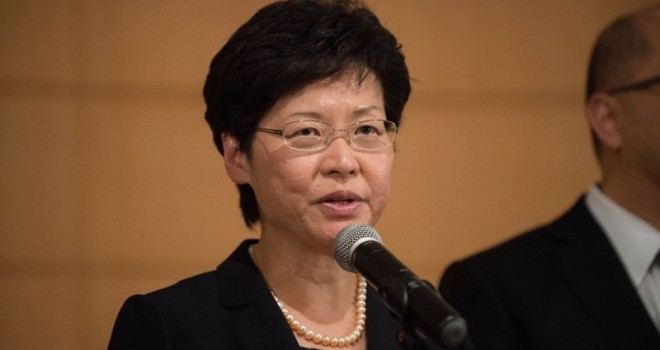 Myanmar Times | 31 July 2017
Forthcoming ASEAN-HK FTA to connect Myanmar with Belt and Road finances
By Thompson Chau
Hong Kong's new chief executive will fly to ASEAN tomorrow, in her first official overseas visit as leader.
Earlier, the city's minister said that the ASEAN-HK Free Trade Agreement negotiations are expected to conclude by year-end, and that the city will pursue closer ties with ASEAN to echo China's Belt and Road Initiative (BRI).
Businesses in Myanmar told The Myanmar Times that the upcoming agreement would facilitate inward investments into Myanmar and provide some much-needed capital.
Jaime Or, press secretary of Professor K C Chan, then-Hong Kong Secretary for Financial Services and the Treasury, told The Myanmar Times on June 22 that the government hopes to conclude the ASEAN-HK FTA within this year and that negotiations are "under good progress".
The press secretary referred to the speech by Professor Chan in Singapore on June 8. The head of Hong Kong financial services and treasury bureau said that bilateral merchandise trade value between ASEAN and Hong Kong has grown by a cumulative 72 percent over the past decade, and ASEAN is now the city's second largest trading partner.
"After around three years of negotiations, we would love to conclude and sign the Free Trade Agreement with ASEAN within this year," he added.
The minister cited the territory's government's new economic and trade office in Jakarta and the ASEAN internship scheme for Hong Kong students as evidence of pursuing closer ties with ASEAN.
"... we will continue to establish closer ties with ASEAN on all fronts, in particular to echo the [China's] Central Government's Belt and Road Initiative," he said.
According to local media reports, the territory's new Chief Executive Carrie Lam will visit Singapore and Bangkok on August 1-4. The visit will mark the first official trip by a Hong Kong leader to the Lion City in nine years.
On July 11, Ms Lam said in a speech made in the city that "The importance that Hong Kong attaches to the ASEAN region and co-operation between Hong Kong and ASEAN can be reflected in my decision to make the ASEAN region the destination of my first official overseas visit in my capacity as the Chief Executive."
"When completed, the China-ASEAN Free Trade Area and the Hong Kong-ASEAN FTA, coupling with CEPA, would provide a solid platform to facilitate trade and investment among Hong Kong and ASEAN countries. It will also help unleash Hong Kong's full potential as a hub for international trade and investment," she said.
The chief executive mentioned that the Closer Economic Partnership Arrangement (CEPA), implemented 13 years ago, has connected foreign businesses to China through the city, and will continue to be a freeway serving traffic of international growth initiatives.
Myanmar businesses told The Myanmar Times that the upcoming ASEAN-HK FTA would speed up the country's inward investment from Hong Kong.
Facilitating inward investments
Melvyn Pun, chief executive officer of Yoma Strategic, said that the FTA will accelerate the city's investments into the education and infrastructure sectors in Myanmar.
"There has been a steadily growing interest from Hong Kong businesses, from hotels to property developments and factories, to establish operations in Myanmar.
"We are hopeful that a FTA between Hong Kong and ASEAN will further accelerate this trend. In particular, we hope this can further strengthen the collaboration in education and infrastructure development in Myanmar," he noted.
John Barnes, director of Marga Group, remarked that Myanmar has an enormous potential to promote itself via the FTA and leverage the financial capital in the territory.
"As a whole, ASEAN is already Hong Kong's second largest supplier of goods, but Singapore, Malaysia and Thailand take the top spots within the member states.
"Myanmar can stand to gain a lot from promoting itself through this FTA as Myanmar goods are relatively unknown compared to its ASEAN neighbours.
"The FTA will encourage investment from Hong Kong, thus contributing higher GDP growth by allowing Myanmar businesses access to cheaper inputs, introduce new technologies, and foster competition and innovation," he said.
Mr Barnes expected the agriculture and manufacturing sectors to benefit the most initially.
"At the initial stages, agriculture and manufacturing sectors will benefit the most.
"It will eventually lead to exposure in other industries to encourage direct investments, particularly in real estate, infrastructure and finance," he said, adding that the city is the top three foreign direct investment centres around the world and stands at the frontline for the BRI.
"By engaging in more trade, Myanmar can lift its status as a key beneficiary of Hong Kong and China funds. Marga has actively promoted Myanmar in Hong Kong by constantly sponsoring bilateral exchange tours related urban development, infrastructure and finance," he continued.
Peter Wong, regional director (Southeast Asia and South Asia) at the city's Trade Development Council, told The Myanmar Times that the FTA would offer Myanmar a means to attract international finance.
"The ASEAN-HK FTA is the largest FTA for Hong Kong, after the Closer Economic Partnership Arrangement [CEPA] with China. Hong Kong is a financial centre and boasts clusters of high-quality professional services firms.
"The upcoming FTA will provide a clear framework for trade and hence facilitate Hong Kong's investment into the region, especially in services, which the region is in need of.
"For Myanmar, the FTA would mean that the country has an additional financial centre, backed by strong growth of the China market, to tap into for investments.
"Leveraging Hong Kong as an international financial centre and a gateway to China will help realise Myanmar's economic potential," he said.
---