Free trade 'agreement' between Australia, Indonesia only one page long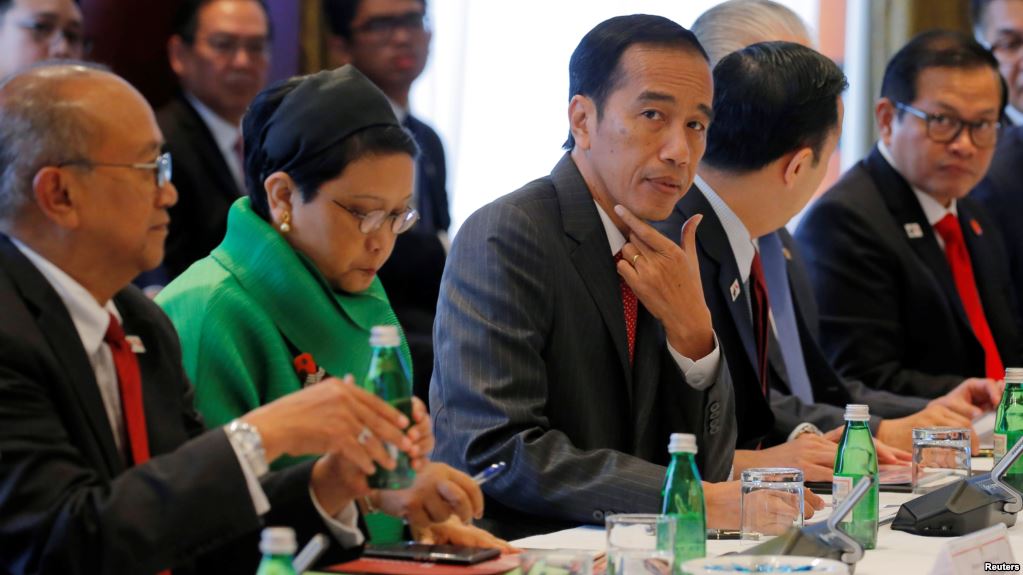 Sydney Morning Herald | 30 August 2018
Free trade 'agreement' between Australia, Indonesia only one page long
By Michael Bachelard & Karuni Rompies
The "agreement" on free trade between Australia and Indonesia that Prime Minister Scott Morrison hopes to sign this week is just one page long, and was still being negotiated late into the night on the eve of his visit to Jakarta.
Mr Morrison will make Indonesia his first foreign trip on Thursday. He will dine on Friday with President Joko Widodo in the hopes of striking up a good personal relationship and broadening the relatively weak trade ties between the two countries.
But an Indonesian foreign ministry briefing late on Wednesday confirmed that the agreement Mr Morrison hopes to sign on Friday will only be a preliminary one along the way to the full Indonesia Australia Comprehensive Economic Partnership Agreement, or IA-CEPA.
"[The] IA-CEPA declaration is only of one page, and it is still now at negotiation stage," said Edi Yusuf, Indonesia's director of East Asia and Pacific affairs.
"Once it is done, it will basically say that the negotiation is completed. The full text of the agreement will be signed by the end of the year... But I still cannot confirm because it is still at negotiation level... We hopefully will finalise it by tonight [Wednesday]."
Indonesian President Joko Widodo and Australian Prime Minister Scott Morrison will meet on Thursday.
Negotiations on the agreement began in 2012, but have only been seriously underway more recently.
Mr Edi said that, all going well, Mr Morrison and Mr Joko would be able to make two announcements : one that the free trade agreement negotiations were complete, and the second that the relationship would be upgraded from "comprehensive partnership" to "comprehensive and strategic partnership".
The pair expected trade announcements on "transport cooperation, creative economy cooperation and cyber cooperation".
The Comprehensive Strategic Partnership declaration would "highlight five pillars" : the economy, security cooperation including cyber security and combating terrorism, maritime cooperation, people-to-people contact and regional cooperation.
An agreement on education sector reform, according to Mr Edi, was still not complete at the time of the briefing, though, "hopefully it can be concluded by today [Wednesday]".
Australian universities hope to be able to skirt restrictions on foreign universities and set up campuses in Indonesia, and five have already been involved in discussions.
Mr Edi said negotiators for the two countries were still "trying to reach" agreement to allow Australian institutions to own a majority stake - up to 67 per cent - in campuses in Indonesia.
However, there was no mention at the briefing about access of Australian agricultural goods to the vast and increasingly wealthy Indonesian market.
Australian grain growers and cattlemen have high hopes of big reductions in tariffs, as do dairy, citrus and sugar producers. They are battling deep fears in Indonesian politics about food self-sufficiency and sovereignty.
Mr Morrison arrives in Jakarta on Thursday and will meet the Indonesian President in his Bogor palace, about an hour out of Jakarta, before they dine together.
Foreign ministry spokesman Armanatha said President Jokowi (the nickname by which Mr Joko is universally known), was "a very easy going person", so he was "confident that there will be a close relationship" between him and Australia's new Prime Minister.
Australia's two-way trade with Indonesia is worth $16.4 billion in 2016-17, making it only Australia's 13th-largest trade partner.
---