Free trade agreement threatens PBS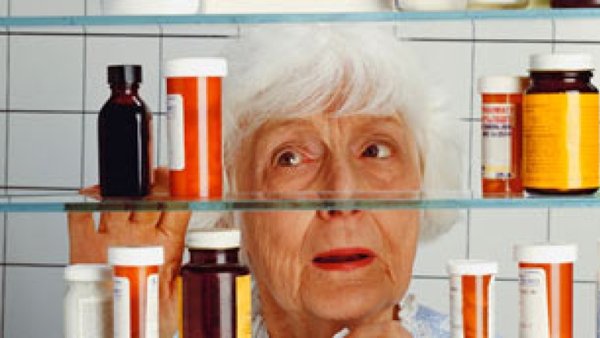 AAP | 26 Jun 2014
Comment: Free trade agreement threatens PBS
The Trans-Pacific Partnership could be a bitter pill to swallow for those who rely on subsidised prescription drugs for their health and well-being.
By Paul Ferris
For more than a year the Federal Government has been negotiating one of the largest free trade deals in history, yet most Australians have no idea that it will impact their most basic healthcare needs.
The Trans Pacific Partnership Agreement (TPPA) will cover twelve Pacific Rim countries including Australia, Canada, Japan and the United States. Negotiations are being conducted in secret — what little is known about the deal has been gleaned from draft chapters published by Wikileaks in late 2013.
The leaked healthcare chapter suggests that the United States is playing hardball with Australian health subsidies. International pharmaceutical companies have long objected to the Australian Government's stance on subsidized medicine and the availability of cheaper generic medicines in the Australian market. The Pharmaceutical Research and Manufacturers of America in particular, is lobbying the United States Government to ensure that company profits are prioritized in national health policy decisions.
The TPPA could impact medicine affordability through several different routes: by delaying the availability of cheaper generic medicines; by altering the operation of the PBS making it more difficult to keep costs down; or by enabling pharmaceutical companies to sue the government over its pharmaceutical companies. These changes would increase the cost of the PBS for the government and taxpayers.
While the Australian Government has given some assurances about maintaining PBS subsidies, its desire to push through aspects of the deal favorable to Australian exporters mean that bargaining is inevitable. Indeed, there have already been indications that the government will allow state investor dispute settlement mechanisms that would give foreign companies, including pharmaceutical manufacturers, the right to sue the government for creating unfavorable market conditions through policies and subsidies.
Any changes to PBS costs incurred as a result of reduced subsidies and availability of generic medicines are likely to be passed on to the consumer. Out-of-pocket expenses are one of the most significant barriers to prescription use; in 2005, 22% of Australians reported skipping a dose or not filling a prescription due to cost. If proposals under the TPPA are accepted, these costs could soar, with families on low incomes struggling to pay for medicines that are sorely needed.
One such family told of changes to the PBS that would radically affect their standard of living.
"As the mother of two children with chronic illnesses, any change to the PBS, no matter how minor, will deeply and unfairly impact us and many families who are struggling to stretch their budget to pay for essential medicines," said the Melbourne mother, who did not wish to be named.
"PBS benefits assist in keeping the costs of essential medications manageable, although it still stretches the family budget, even with a carers allowance," she said.
"One of my children is currently required to take ten different medications. A number of drugs are simply a matter of trial and error - if one doesn't work, it will need to be changed very quickly, which again adds to the cost."
"There are already so many costs associated with having a sick child. We can't afford to pay more just because a multinational wants to increase its profits."
The threat to the PBS is so real that Michael Moore CEO of the Public Health Association of Australia has said "It will cost Australian lives if we accept rules in the TPPA that prevent us from introducing innovative public health policies in the future."
Dr Margaret Chan, Director of the World Health Organisation, has also expressed concern over the scale of TPPA healthcare proposals, recently telling the sixty-seventh World Health Assembly in Geneva that foreign investment agreements "handcuff governments and restrict their policy space."
She went on to say, "Some Member States have expressed concern that trade agreements currently under negotiation could significantly reduce access to affordable generic medicines. If these agreements open trade yet close access to affordable medicines, we have to ask: Is this really progress at all, especially with the costs of care soaring everywhere?"
The only way the Australian Government can truly reassure the public and health professionals that they are not ceding control of Australian healthcare policy is to be more transparent about the substance of TPPA negotiations.
Control of Australian health policy and the future of the PBS should not be traded away in a quest to increase exports and economic development. Australian health should be put ahead of healthy profits.
Paul Ferris is Campaigns Director for SumOfUs
---