Free trade talks with Indonesia next month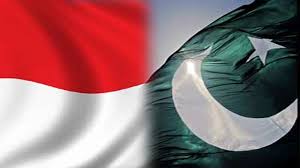 Dawn, Pakistan
Free trade talks with Indonesia next month
By Staff Reporter
23 June 2019
LAHORE: Pakistan and Indonesia are set to hold talks over the conversion of Preferential Trade Agree­ment (PTA) to Free Trade Agreement (FTA) next month, as the respective ministries have started their homework in this regard.
"The negotiations for converting PTA to FTA will be held next month between ministries of the two countries," Indonesia's Ambas­sador to Pakistan Iwan Suyudhieamri said while speaking at the Lahore Chamber of Commerce and Industry (LCCI) on Satur­day.
Talking about bilateral trade relations between the two states, the envoy invited Pakistani businesspersons to participate in the 34th Trade Expo, being held in Indonesia in October this year.
He said the bilateral trade should be enhanced. "Since Pakistani products have great demand in Indonesia, businessmen should avail this opportunity," he added.
Meanwhile, LCCI Senior Vice President Khawaja Shahzad Nasir said: "Indonesia is a major trading partner of Pakistan. Among the top importing and exporting destinations of Pakistan, Indonesia comes at 5th and 16th places, respectively."
---