French company, Veolia, launches claim against Egypt over terminated waste contract and labor wage stabilization promises
IA Reporter | 27 June 2012
French company, Veolia, launches claim against Egypt over terminated waste contract and labor wage stabilization promises
by Luke Eric Peterson
This article was originally published by Investment Arbitration Reporter (IAReporter.com) and is reprinted here with permission of the publisher. IAReporter.com is a specialist investigative news and analysis service focused on international investment law and arbitration.
French multinational Veolia has had an ICSID arbitration claim registered against the Arab Republic of Egypt.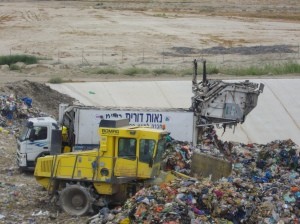 Veolia concluded a contract in 2001 for waste management in the Egyptian city of Alexandria. Under the contract the firm's subsidiary, Onyx Alexandria, was tasked with a broad range of activities, including waste collection and cleaning of streets and monuments.
However, the 15 year contract was terminated early in 2011, and Veolia now contends that this move – and Egypt's broader treatment of the concessionaire – has served to breach protections contained in the France-Egypt bilateral investment treaty.
Among the claims by Veolia are several related to alleged failures of local authorities to abide by contractual undertakings designed to keep payments to the concessionaire in line with inflation and other potential cost increases.
Of particular interest, the company is understood to complain that changes to local labour laws – including recent increases in minimum wages – have impacted negatively on the company despite contract provisions designed to buffer the concessionaire from the financial implications of any such legal changes.
The loss of the Alexandria contract was sufficient to be flagged in Veolia's 2011 annual report as one of various contributors to the company's declining revenues. IAReporter understands that the company is seeking at least 82 Million EUR based on a preliminary quantification of its losses.
On June 26, 2012, Veolia's claim was registered by the Washington-based ICSID.
The law firm Winston Strawn represents the claimant. Egypt is represented by its state lawsuits authority.
---