FTA negotiations: EU beefs up trade talks with Australia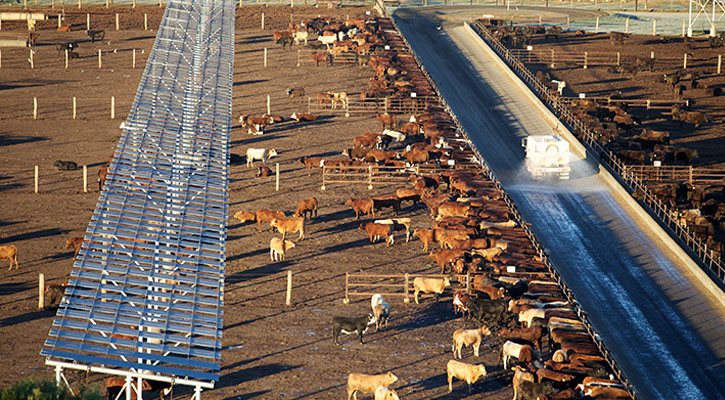 Queensland Country Life | 27 June 2018
FTA negotiations: EU beefs up trade talks with Australia
by Mark Phelps
FARMERS can look forward to greater access to the highly protected European Union, but it is still to be seen how big an impact a free trade agreement between Australia and the world's largest trading bloc will have on the red meat industry.
Speaking to Queensland Country Life in Brisbane on Tuesday, EU ambassador Michael Pulch said an Australia-EU FTA would significantly benefit both economies.
While the FTA is still to be negotiated for a vast range of goods and services, Dr Pulch said there was no doubt Australian agriculture would be better off.
"When we go into a free trade agreement more agricultural products from Australia will be exported to the European Union," he said. "You get access to second largest consumer market in the world even post-Brexit. Every farmer will be better off."
While the proposed FTA it is being promoted as a $15 billion boost to both economies, what is known is that the United Kingdom's decision to leave the EU is likely to add to the challenge.
Dr Pulch said once Brexit took place the existing beef and sheepmeat quotas would be revised based on WTO rules.
"Because the UK will leave the European Union we will have to split the current quota," Dr Pulch said.
"One quota will be taken over by the UK, which will be roughly along the lines of current consumption of agricultural imports from Australia
"The other quota will continue to be to the European Union."
However, Dr Pulch said under the proposed FTA a specific, extra envelope for exporters of Australian red meat was already planned.
"The details of that will be left to our negotiators," he said. "That will be I assume one of the sensitive topics that they will discuss, as agriculture normally is.
"One thing is clear from the start. There will be more red meat exported to Europe at the end of the process. That is a given."
Beef and lamb exports to the EU have long been a sore point for Australian farmers. The EU market has been restricted by historic tariff rate quotas (just 7150 tonnes for beef and 19,186 tonnes for sheepmeat). These have only been minimally adjusted since the UK joined the EU in 1973.
Despite decades of lobbying, other countries enjoy massively disproportionate access to the 512 million strong population.
New Zealand, for example, has a 228,000t sheepmeat quota, which it typically only manages only to supply 75 per cent in most years.
Rubbing salt into the wound is that the EU sends more than 80,000t of pork to Australia annually, more than double Australia's beef and sheepmeat exports to the EU combined.
The first round of Australia-EU FTA negotiations begin in Brussels next week. A second round of negotiations are scheduled to held in Australia in November.
An FTA is also being negotiated in parallel between the EU and New Zealand.
---