FTA with China will be a challenge for industries: Dawood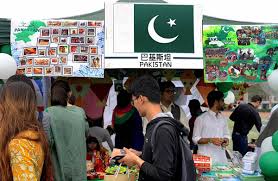 The Express Tribune - 07 May 2019
FTA with China will be a challenge for industries: Dawood
The second phase of free trade agreement (FTA) with China was not going to be easy as no market research was conducted before finalising the agreement, remarked Adviser to PM on Commerce Abdul Razak Dawood.
Talking to journalists on Monday, he said although Pakistan got access to Chinese markets, the real challenge would be to bring domestic industries on a par with international standards.
"China has asked for time till July 1 for implementation of the agreement," he added. Dawood was of the view that the FTA would not be easy and it may adversely impact some industries, while others may flourish. He pointed out that under the China-Pakistan FTA phase-II, Pakistan had got a level playing field with member states of the Association of Southeast Asian Nations (Asean) in exports to China. Also, Pakistan has received duty-free market access for its 313 tariff lines.
The adviser shared with the media that China had also asked for concessions and it would get access to Pakistani markets for a period of 15 years. He gave assurances to industrialists that safeguard measures to protect local industries had also been included in the FTA.
Dawood emphasised the need for strengthening the National Tariff Commission, adding that efforts were also needed to attract more investors from China.
---