Geographical indications: EU digs in on FTA until label issue resolved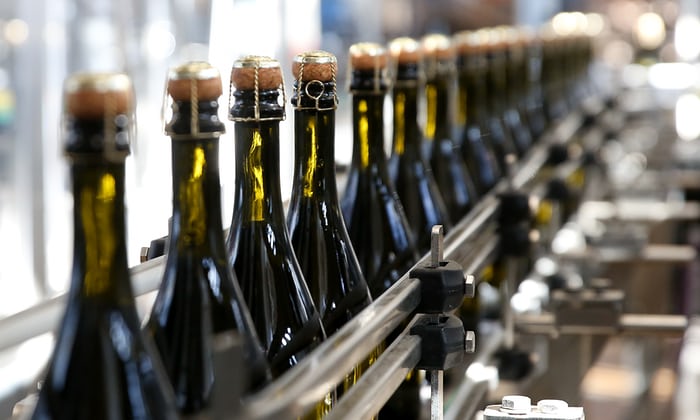 Weekly Times | 13 March 2018
Geographical indications: EU digs in on FTA until label issue resolved
by NATALIE KOTSIOS
THERE will be no Australia-­European Union free-trade deal unless Europe wins exclusive use of key food and wine names, a top European official has warned.
Director for International Relations at the European Commission's agriculture department John Clarke said geographical indications for select products such as wine and cheese would not just be a sticking point, but would "make or break" negotiations.
The blunt assessment confirms the fears of Australian producers, who are gearing up for a fight to retain the right to use certain product names.
The stakes are high: products with geographical indications — names or branding used to show a product comes from a specific area, and has the qualities or reputation linked with that origin — can command two to three times the price.
Negotiations for an EU trade deal have yet to officially begin, but Australian winemakers know Italy wants to claim exclusive use of prosecco as a region, not a grape variety. Dairy producers are also concerned the EU will try to restrict use of what industry considers generic cheese names such as parmesan and feta, which historically have regional links.
Mr Clarke was reluctant to specify which of Europe's "iconic products" it wanted to protect except to say it would likely include "some cheese, olive oil, hams, charcuterie".
"There will not be an FTA unless GIs are protected … it will never get passed by the European Parliament," Mr Clarke told The Weekly Times.
"GIs have a kind of political importance, which really outweighs economic importance, and GIs mean a lot to votes in the European Parliament and the member states.
"We will only be able to open our market further to Australian imports if we can get something back in return — and GIs and quality products is really our calling card."
Some European GIs, such as Parmigiano Reggiano and Parma, are already registered as certification trademarks in Australia, while more than 2000 European wine GIs — as well as more than 100 ­Australian — are registered. For winemakers, the latest battle is over prosecco, with Australian prosecco worth $60 million — a figure that could hit $200 million in coming years, with the style tipped to continue its rise in popularity.
Italy changed the name of the prosecco grape to glera in 2009, and registered prosecco as a ­GI in Europe, citing the town of the same name.
The Winemakers' Federation of Australia fended off a 2013 attempt to register the GI in Australia, which would have stopped Australian producers using the name.
Winemakers fear the debate over prosecco could extend to other varieties including dolcetto, montepulciano, nero d'avola and sangiovese.
"When it starts to extend into grape varieties, as this one does, that's where it becomes more challenging — and where does it stop?" Pernod Ricard's global marketing delivery director Lee James said.
"There's a lot of boutique wineries already invested in those grape varieties. People are experimenting as climate change challenges us to experiment with varieties that do better in warmer climates."
Mr Clarke believed prosecco was still considered an Italian product in the mind of Australian consumers.
"It's a very successful product and I think in a way we're paying the price for our success ... local producers in Australia (are) benefiting from the reputation, the history, the marketing, the branding of the European product and that's what we'd like to see stopped," he said.
Mr Clarke said it was "early days" in dealing with prosecco.
"If it is genuinely regarded by Australian consumers as a generic term, then we may have coexistence between the Australian products and the Italian," he said.
The EU has fought hard on geographical indications around the globe, arguing misleading labelling or poor quality imitations damages the "real" products' reputation.
Most recently, EU negotiations with Mexico stalled again last month over GIs, particularly for manchego cheese.
The EU-Canada agreement, which came into force last September, includes 143 geographical indications; while the Japan-EU deal has more than 200.
Trade Minister Steven Ciobo has previously said he was aware of the importance of keeping descriptors such as grape varieties and generic terms available to Australian producers; he has vowed every effort would be made to maximise access to the EU market while seeking good GI outcomes.
Mr Clarke said other key areas in talks would be how much the EU liberalised sensitive products where Australia is more competitive, such as beef, sugar, sheepmeat and rice.
---