Georgia begins round two of free trade talks EFTA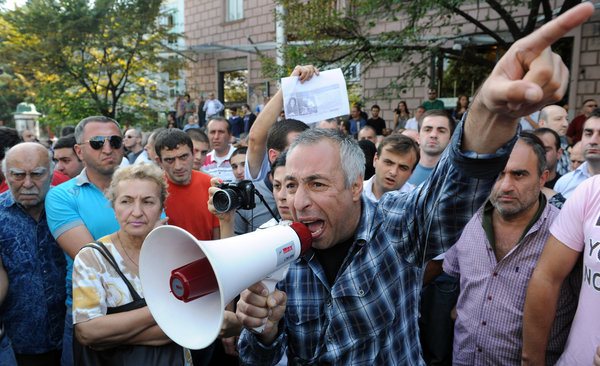 Agenda.ge | 8 December 2015
Georgia begins round two of free trade talks EFTA
Georgia is taking another step forward in creating the proper foundations to sign a Free Trade Area Agreement with four countries under the European Free Trade Association (EFTA).
In this regard, Georgia is holding the second round of negotiations with the EFTA's four member countries Switzerland, Norway, Iceland and Liechtenstein.
The EFTA is an intergovernmental organisation set up for the promotion of free trade and economic integration to the benefit of its four member states.
Today a Georgian delegation headed by Deputy Economy Minister Genadi Arveladze departed for Geneva to hold the second round of talks with EFTA representatives.
The sides have already discussed several issues including trade in goods and services, sanitary and phytosanitary products, technical barriers to trade, security measures for trade, state purchasing, competition, as well as horizontal, legal and institutional provisions and dispute settlement.
The first round of negotiations took place in Georgia from September 1-4.
If an agreement is reached, the four EFTA countries will open their markets – combining more than 13 million consumers – to Georgian products.
Georgia signed its Association Agreement (AA) with the European Union (EU) on June 27 last year. Immediately after, the Deep and Comprehensive Free Trade Area (DCFTA) part of the agreement came into force.
A decision to establish a free trade deal with Georgia was made by the EFTA Council of Foreign Ministers on November 17, 2014.
The third round of Georgia-EFTA negotiations will be held in February 2016.
---