Govt decides not to sign Tifa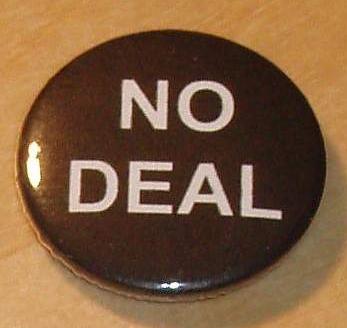 Financial Express | 18 May 2010
Govt decides not to sign Tifa
US sends draft of new deal for consideration
Nazmul Ahsan
Bangladesh will not sign the Trade and Investment Framework Agreement (Tifa) with the US as the draft agreement has a number of issues that might go against its interest, a top official in the Prime Minister's Office (PMO) said.
The decision of the government has recently been conveyed to the US Embassy in Dhaka. The US administration has taken the decision of the government rather easily despite the fact that the two countries had been engaged in negotiations on Tifa for about six years since 2003.
The US has, however, sent another draft agreement to the Ministry of Commerce (MoC) for negotiation. The new draft agreement to replace the proposed Tifa is, titled, 'Trade and Economic Cooperation Forum,' according to high official of the ministry.
"We will not sign Tifa agreement with the US as the draft agreement has given rise to controversies", a PMO high official told the FE.
"We need a broad-based agreement with the US to cover trade, investment and other bilateral issues," he added.
Officials in the MoC said the new draft agreement on Trade and Economic Cooperation Forum between the US and Bangladesh has contents almost similar to that of Tifa.
"I have not found any major changes in the new draft'', a commerce ministry official said.
He said the democratically elected government has been forced to scrap the Tifa through misinterpretation and politicization.
He, however, did not disclose whether issues like labour and intellectual property rights, which were included in Tifa and opposed by the government, have been incorporated in the new draft.
"We need a platform with the US in our own interest," another top MoC official said.
Earlier, Commerce Minister Faruk Khan repeatedly asked the US government to exclude the issues such as labour and intellectual property rights from the Tifa draft.
The recent decision of the PMO on Tifa came following a proposal of the MoC, sent to Prime Minister Sheikh Hasina in late 2009, sources said.
The MoC in its proposals, sent to the PM, maintained that clauses relating to labour, intellectual property rights and environment issues in the proposed Tifa draft were contrary to the interests of the country.
The United States is the single largest export destination of Bangladesh with an annual export earning of above $4.0 billion or about 40 per cent of the Bangladesh's total annual export.
---