Hog farmers oppose pork free trade deal with US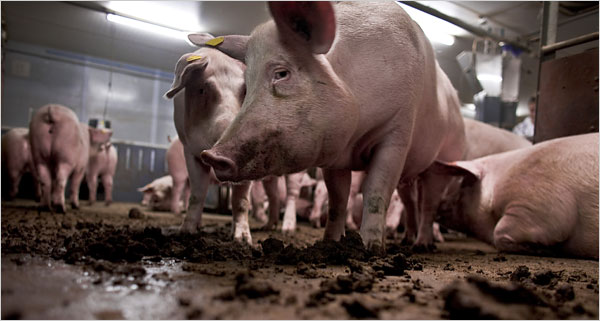 Business World | 29 October 2018
Hog farmers oppose pork free trade deal with US
by Reicelene Joy N. Ignacio
THE National Federation of Hog Farmers Inc. (NFHFI) said it opposes free trade in pork products between the Philippines and the US after the US hog industry expressed interest in expanding its footprint in the Philippines.
"We must reject this proposed US-Philippine free trade agreement (FTA) on pork products," NFHFI chairman and president Chester Warren Y. Tan said in a text message, when asked for his response to a statement from the US National Pork Producers Council (NPPC) that the US government should initiate an FTA with the Philippines.
"Truly, it is a most competitive US export product but at the expense of domestic producers in this case. The domestic hog industry has millions of hog producers and allied industries depend (on it) for their livelihoods," Mr. Tan added.
According to Mr. Tan, the Philippines has to protect its interests.
"We have long demanded an increase in the tariffs on pork that was conceded during the rice QR (quantitative restriction) negotiations with the WTO (World Trade Organization)," according to Mr. Tan.
"The tariff is the last line of defense of the local agriculture industry against the highly-subsidized agriculture products of other countries, especially the US," Mr. Tan said.
Earlier, the NPPC said that US shipped nearly $100 million worth of pork to the Philippines in 2017, with the potential to grow in the event of an FTA, which would remove tariff and non-tariff barriers to trade.
"The Philippines is a large pork-consuming nation, with a fast-growing population and a burgeoning middle class. It also has some of the highest food prices of any Southeast Asian nation and would benefit from a free trade agreement," NPPC president Jim Heimerl said.
"Pork is one of the most competitive US export products," according to Mr. Heimerl.
Agriculture Secretary Emmanuel F. Piñol declined to comment on an FTA other than to say that he will leave the Philippine negotiating position to the Department of Trade and Industry (DTI).
---