Honduras-Korea free trade deal to take effect in October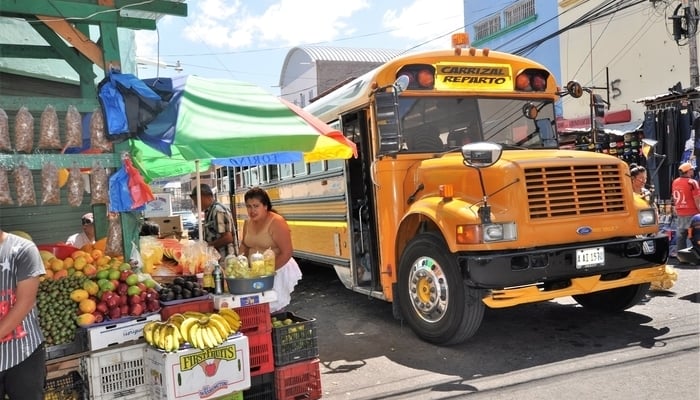 Korea Times - 23 September 2019
Honduras-Korea free trade deal to take effect in October
By Yi Whan-woo
A free trade agreement (FTA) between Honduras and Korea will take effect on Oct. 1 — the latest in gradual yet consistent developments in bilateral relations after they were established in 1962.
The growing ties were made possible with the two sides overcoming geographical distance and expanding areas of cooperation, as highlighted by Honduran Ambassador to Korea Virgilio Paredes Trapero and Deputy Minister for Protocol Affairs at the Ministry of Foreign Affairs Lim Ki-mo during a reception in Seoul last week to mark the 198th anniversary of Honduran Independence Day.
Lim was the guest of honor for the Sept. 15 Independence Day jointly celebrated in five of the seven Central American countries. Excluding Belize and Panama, the five are Costa Rica, El Salvador, Guatemala, Honduras and Nicaragua.
All five were part of the Captaincy General of Guatemala, a group of provinces belonging to New Spain under the Spanish Empire. The provincial representatives proclaimed independence on Sept. 15, 1821.
Other invited guests were Honduran Deputy Foreign Minister Jose Isaias Barahona Herrera, members of the diplomatic corps in Seoul, Korean entrepreneurs in Honduras and Honduran nationals living here.
"Our trade exchange will improve thanks to the entry into force of the FTA between both countries on Oct 1," Paredes said during a reception at the Lotte Hotel in downtown Seoul, Sept. 17.
He expressed hope that the FTA will benefit big and small businesses, with "greater trade and investment."
The FTA follows visits to Korea by top Honduran government officials ― President Juan Orlando Hernandez in 2015 and Foreign Minister Maria Dolores Aguero in 2017 ― and the advance of more than 20 Korean enterprises into the Honduran market.
Deputy Minister Lim referred to each other's economies as "complementary" and said that the FTA is expected to help deepen economic cooperation.
He noted Honduras is one of Korea's major official development assistance (ODA) partners, shares universal values on the international stage and works closely with Korea as an ally.
Other areas of cooperation include the Forum for East Asia-Latin America Cooperation (FEALAC) ― a dialogue among 36 regional countries including Korea and all seven Central American countries ― and the Central American Bank for Economic Integration (CABEI).
CABEI seeks the balanced economic development of Central American countries and their regional integration in cooperation with non-regional members. Korea is awaiting National Assembly approval for membership after signing a deal last December.
Lim said he believes Korea will diversify its regional cooperation when it acquires membership of the Honduras-headquartered CABEI.
He said, Honduras will use Independence Day as an "occasion to recognize the efforts that the Republic of Korea is making to bring peace on the Korean Peninsula."
---