India-ASEAN FTA should be reviewed, upgraded: Vietnam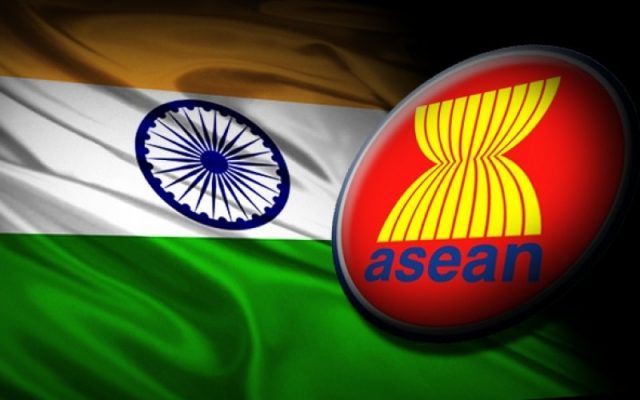 The Times of India | 30 July 2018
India-ASEAN FTA should be reviewed, upgraded: Vietnam
New Delhi: Southeast Asian country sought to deepen its economic engagement with India.
Vietnam's Ambassador to India Ton Sinh Thanh said bilateral ties were on an upswing with several visits of dignitaries exchanged between the two countries recently and an expected "high-level" visit from India slated for later this year.
He also said the India-Vietnam defence dialogue will be held here soon and External Affairs Minister Sushma Swaraj will visit Vietnam for the joint commission meet. Ton said there is a lot of potential for expanding trade between the two countries, especially in the textile sector.
Trade between India and Vietnam last year was USD 6 billion, but this is very small in comparison to Vietnam's trade with the world, he told reporters during an interaction at the Indian Women's Press Corps here.
"Last year, Vietnam's trade with the world was USD 420 billion. So we want to increase our trade with India," he said.
Asked if the India-ASEAN free trade agreement should be upgraded, Ton said, "It should be upgraded, it should be reviewed."
There is a plan to review the free trade agreement between ASEAN and India because when one looks at the trade between Vietnam and India in recent years, it did not increase much, which means that the FTA did not have much effect on increasing trade, he said.
The Vietnamese envoy's remarks came days after a parliamentary panel suggested that the government review India's free trade agreement in goods with ASEAN in view of rising trade deficit with the South East Asian bloc.
A report by the Parliamentary Standing Committee on Commerce had said there is all likelihood that this trade deficit will further increase once the utilisation of this agreement for import increased.
The India-ASEAN trade in goods pact came into force from January 2010. Since its implementation, India's trade with ASEAN stood at USD 71.69 billion in 2016-17. India's trade deficit with the 10-nation bloc has increased from USD 4.98 billion in 2010-11 to USD 9.56 billion in 2016- 17.
---