India-EFTA free trade pact talks stuck on intellectual property regime issue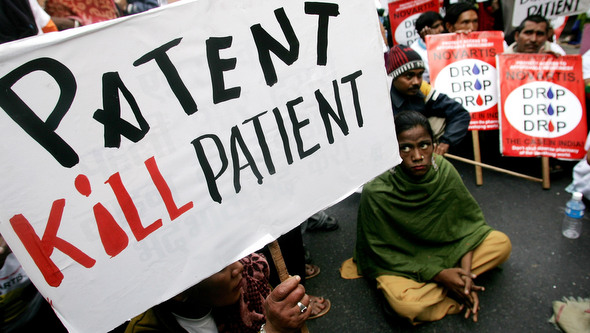 Economic Times | 19 Jan, 2014
India-EFTA free trade pact talks stuck on intellectual property regime issue
By PTI
NEW DELHI: Negotiations for the free trade agreement between India and EFTA, four-member grouping that includes Switzerland, was stuck on the issue of intellectual property regime (IPR).
"EFTA (European Free Trade Association) wants India to commit more in IPR, a proposal which was not agreed by the Indian officials. India has clearly conveyed its stand on the matter to them. We are now waiting for their response. They have to accept India's stand," an official told PTI.
The EFTA is a grouping of four countries — Switzerland, Iceland, Norway and Liechtenstein.
"In IPR, EFTA are asking for mutual recognition for Geographical Indicators. But it is not permissible under Indian laws. They are also demanding for data exclusivity, which India is completely opposed to," the official said.
Data exclusivity provides protection to the technical data generated by innovator companies to prove the usefulness of their products.
In pharmaceutical sector, drug companies generate the data through expensive global clinical trials to prove the efficacy and safety of their new medicine. Switzerland has huge interest in this sector.
By gaining exclusive rights over this data, innovator companies can prevent their competitors from obtaining marketing licence for low-cost versions during the tenure of this exclusivity.
An expert on the IPR said that the issue can not be discussed at the bilateral level.
"Developed countries are pressing hard the developing countries to liberalise norms to grant patents. However, bilateral forums are not the right place to discuss these things," National Intellectual Property Organisation Director T C James said.
India and the four-nation bloc has started the negotiations for the free trade agreement (FTA) in 2007 and both the sides have completed 13-14 rounds of talks till now.
Recently, the Swiss government has said that the negotiations for the pact are expected to concluded by 2014.
Further, India is expected to get greater market access in services sector in those four countries besides in textile.
"EFTA members manufactures high-end products and India needs that," the official added.
The objective of the FTA is to reduce trade tariffs for mutual benefit.
Two-way trade between India and EFTA stood at USD 34.48 billion in 2012-13 as against $37.5 billion in 2011-12.
---