India Inc unable to reap benefits of Goods FTA with ASEAN: FICCI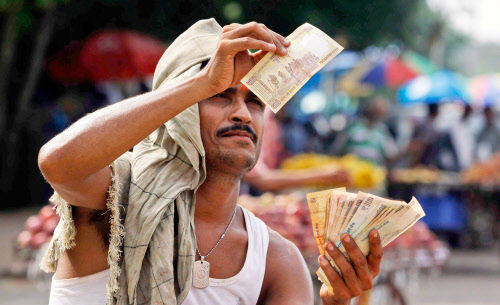 PTI | Oct 30, 2013
India Inc unable to reap benefits of Goods FTA with ASEAN: FICCI
NEW DELHI: Indian companies have been unable to capitalise on the benefits arising out of the free trade agreement (FTA) on "Goods" between India and ASEAN even as imports from the region have risen on account of duty reductions, a survey by industry body Ficci has found.
"The full benefits of the India-ASEAN FTA on Goods, which came into effect in August 2011, are yet to be seen. This is evident from trade between India and ASEAN which has stagnated under USD 80 billion, for the last two years, though we are targeting USD 100 billion by 2015," the survey said.
Half the respondents in the survey felt that the FTA in 'Goods' had either no impact on their exports or an adverse impact, owing to the fact that the FTA is restricted to 'Goods' where India's manufacturing sector is unable capitalise and also due to lower duties offered by ASEAN to China, through the China-ASEAN FTA.
As for imports into India, 35 per cent of the respondents acknowledged that current FTA in goods has a positive impact on their imports into India due to duty reductions by India, which helps to reduce input costs.
The survey covered sectors like pharmaceuticals, automotive, manufacturing, plastics, chemicals, consulting services, infrastructure & construction, healthcare, agriculture products, mining and services.
The survey, however, found that the India Inc felt that doing business with ASEAN was 'easy'.
The major bottlenecks in initiating business with ASEAN relate to labour norms, licensing processes, registrations, quotas and banking infrastructure related impediments that in turn hit flow of funds, the survey revealed.
The Association of Southeast Asian Nations (ASEAN) was founded on August 8, 1967 in Bangkok, Thailand. Its member countries are Indonesia, Malaysia, the Philippines, Singapore, Thailand, Brunei, Vietnam, Myanmar, Laos and Cambodia.
---