Signing of India-ASEAN FTA likely via circulation process soon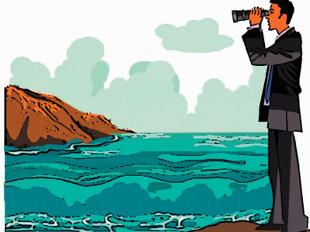 Economic Times | 27 August 2014
Signing of India-ASEAN FTA likely via circulation process soon
By PTI
NEW DELHI: Eager to expedite the implementation of the free trade agreement with the South East Asian countries, India will soon propose circulation process for signing the pact in services and investments with the 10-nation ASEAN.
Under the circulation process, each member will separately sign the agreement and it will become effective only after the last member signs the pact.
Signing of the of the two pacts — FTA in services and investments — were scheduled during the India-ASEAN Economic Ministers meeting in Myanmar this week. But the meeting was postponed as Commerce and Industry Minister Nirmala Sitharaman was not able to attend the meet due to domestic compulsions.
"In view of these circumstances, we will propose the ASEAN Secretariat to sign the two pacts through the process of circulation of these agreements. India wants early implementation of the pacts," Commerce Secretary Rajeev Kher told PTI.
Kher said India has already implemented the free trade agreement in goods in 2011 and the negotiations for the agreements in services and investments were concluded in 2013.
"Both the agreements are very important for us. We were waiting for ratification of the FTAs by the ASEAN member countries. Except Philippines, all the members have ratified the agreements," he added.
Sitharaman could not attend the meeting as she has been engaged with the preparatory work for the roll out of ambitious financial inclusion programme Jan Dhan Yojana to be launched by Prime Minister Narendra Modi tomorrow.
In December last year, the Union Cabinet had approved the free trade agreement between India and the Association of South East Asian Nations (ASEAN). Unlike India, ASEAN members have to approach their respective parliaments for ratification of such pacts.
The agreement, if implemented, will help boost movement of Indian professionals in the ASEAN region. It will also facilitate more investments in the services sector.
Trade between India and South East nations' bloc ASEAN was about $76 billion in 2012-13. Both the sides aim to increase it to USD 100 billion by 2015.
The ASEAN members are: Brunei, Cambodia, Indonesia, Laos, Malaysia, Myanmar, the Philippines, Singapore, Thailand and Vietnam.
---