India ready to talk with EU on FTA: Nirmala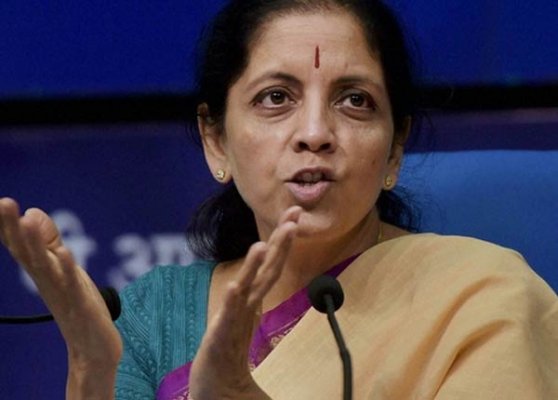 PTI | Mar 23 2015
India ready to talk with EU on FTA: Nirmala
Negotiations for the proposed free trade agreement with the European Union may resume as India today said that it is "ready to talk" with the EU on the pact.
No negotiation was held after both sides failed to bridge substantial gaps on crucial issues including data security status for the IT sector in May 2013.
"I have assured the EU ambassador and ambassadors of individual EU countries that we are ready to talk with the European community. They have been our traditional trading partners," Commerce and Industry Minister Nirmala Sitharaman told reporters here.
Launched in June 2007, the negotiations for the proposed Broad-based Trade and Investment Agreement (BTIA) between India and the 28-nation European bloc has witnessed many hurdles with both sides having major differences on crucial issues.
The two sides are yet to iron out issues related to tariffs and movement of professionals but the EU has shown an inclination to restart talks.
She said that the FTA has been delayed for a very long time and several rounds of negotiations were held, but did not reach any logical conclusion.
"This was stated by great concern and worry by the European community Ambassador...We did ask the Ambassador if their priority is till on an FTA with India, considering there is talk about Trans Atlantic partnership going on and the Ambassador said yes. The EU is looking forward to having an FTA with India and talks would be encouraging.
"We readily accepted and therefore we certainly and definitely want to engage with the EU on that," she added.
The two-way commerce stood at USD 101.5 billion in 2013-14.
Further responding to a question on an FTA with the customs union of Belarus, Kazakhstan and Russia, Commerce Secretary Rajeev Kher said the joint study group has been created for the proposed pact.
"The meetings are in the process. We expect that it should take about six months to complete the process of consultations and thereafter then on the basis of recommendations both sides will start working on negotiations for an FTA," Kher said.
Under the proposed Comprehensive Economic Cooperation Agreement (CECA), two sides aims to significantly reduce duties on the maximum number of tradable goods besides by liberalising norms for service and investments. It also aims at facilitating movement of professionals.
---