Indonesia, Australia strive to complete CEPA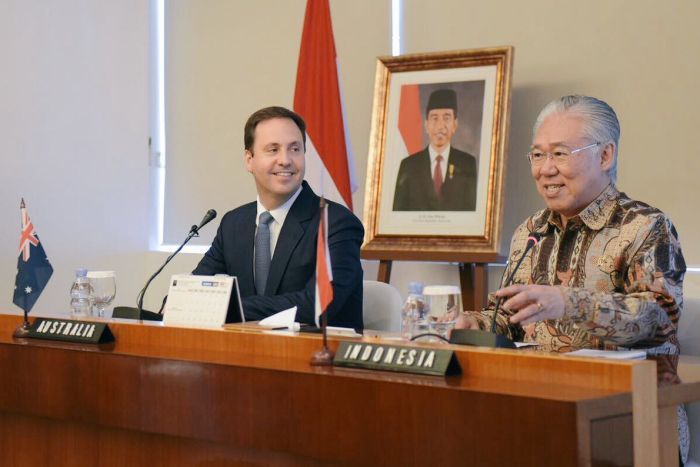 Antara News | 20 March 2018
Indonesia, Australia strive to complete CEPA
by Vicki Febrianto
Jakarta: The Governments of Indonesia and Australia are seeking to immediately complete the Indonesia-Australia Comprehensive Economic Partnership Agreement (IA-CEPA) negotiations, as they seek the grounds that hampered the negotiations.
Indonesian Trade Minister Enggartiasto Lukita stated that Australian Minister of Trade, Tourism and Investment Stephen Ciobo has affirmed his country`s commitment to finish negotiations between the two largest economies in Southeast Asia by 2018.
"I welcome Australia`s intentions to complete the CEPA negotiations because Indonesia also has the same commitment," he said in a written statement received on Monday.
Indonesia`s commitment, he continued, was indicated by the visit of the Indonesian Negotiators Team to Sydney some time ago, which aimed to find common grounds on some issues that caused the delay of negotiations at the end of 2017.
The completion of the CEPA negotiations has been delayed, even though both sides have intensified the negotiations at all levels by the end of 2017. After reflecting to thoroughly examine the different positions, the two negotiating teams consulted on March 6 and 7, in Sydney.
From the meeting, the two negotiating teams identified a number of issues to be renegotiated in the near future.
Lukita and Ciobo stressed the need for a package of agreements, acceptable to both Indonesian and Australian stakeholders.
"Dissimilarity in the level of development of the two countries lead to differences, what Indonesia can accept is not necessarily acceptable to Australia, and vice versa. This is the gap we will try to bridge," he said.
IA-CEPA is a comprehensive and modern economic cooperation that is distinct from a traditional Free Trade Agreement (FTA). The key elements emphasized in IA-CEPA are cooperation and "partnership.
Total bilateral trade between Indonesia and Australia in 2016 reached US$8.5 billion. Indonesia`s exports amounted to US$3.2 billion and its imports amounted to US$5.3 billion, resulting in Indonesia experiencing a trade deficit of US$2.1 billion.
---