Indonesia says restriction on beef imports will protect domestic industry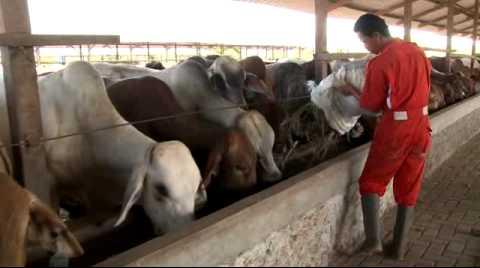 Live Trading News | August 11, 2010
ASEAN: Indonesia says restriction on beef imports will protect domestic industry
Paul A. Ebeling, Jnr
Indonesia's restriction on beef imports is aimed at protecting local breeders, spokesman of Trade Ministry Robert Bintaryo said Wednesday.
The statement was made following a concern from New Zealand over Indonesia's import regulation, which it considers very complicated.
"The restrictions aim to control the number of imported beefs, in a bid to manage prices at favorable level for our breeders," Bintaryo said.
The concern was expressed by officials from New Zealand during the Senior Official Meeting between Indonesia and New Zealand in Yogyakarta from 9 to 10 of August.
"If there is too many imported beef sold here, it may reduce prices and hits domestic beef industry," said Bintaryo.
The spokesman said that the government would control the number of beef at market, an increasing of imported beef may be done should the domestic supply decrease.
New Zealand beef has got halal certification, which means its beef is allowed to be consumed by Muslim, from Indonesia's top Muslim council.
The two countries have agreed to bring the dispute to the upcoming ASEAN-Australia-New Zealand FTA forum this year, said Bintaryo.
---