Indonesia sends trade mission to South Asia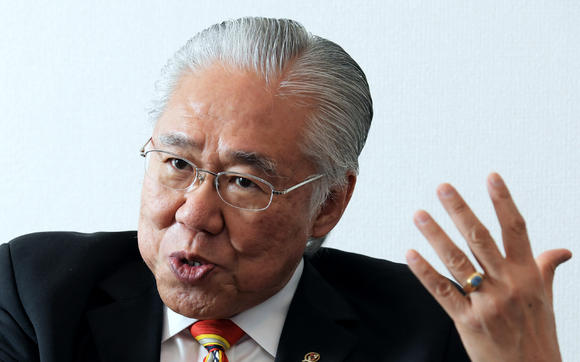 Jakarta Post | 22 January 2018
Indonesia sends trade mission to South Asia
Trade Minister Enggartiasto Lukita kicked off the trade mission on Monday to two South Asia countries — India and Pakistan — taking with him 61 businesspeople to explore the cooperation with their counterparts in the two countries.
He said the trade mission would start from India and then to Pakistan to follow the schedule of President Joko "Jokowi" Widodo, who was conducting his visits to the two countries.
In the visit to India, which started on Monday, Enggartiasto took 37 businesspeople from 30 companies, including members of the Indonesia's Chamber of Commerce and Industry (Kadin), according to the Trade Ministry in a statement on Monday.
Among the commodities that are offered include food & beverages, seasonings, agricultural products, palm oil and its derivative products, coconut sugar, rattan, gold, crackers and tires.
Meanwhile, the delegation to Pakistan consists of 24 businesspeople from 23 companies, which produce electronic products, agriculture products, ties, textiles, palm oil and its derivative products as well as services, according to the statement.
While in India, the minister said, he would raise the issue of the ASEAN-India Business and Investment Meet and Expo in an effort to complete the Regional Comprehensive Economic Partnership (RCEP) as a follow-up of an ASEAN economic meeting in Singapore recently.
"With the great potential of the RCEP, ASEAN countries have a commitment to complete the negotiation this year," Enggartiasto added.
The RCEP will be a trade pact between 10 ASEAN countries and their six partners — Australia, China, India, Japan, South Korea and New Zealand.
---