Information brief on US-Kenya FTA
All the versions of this article: [English] [français]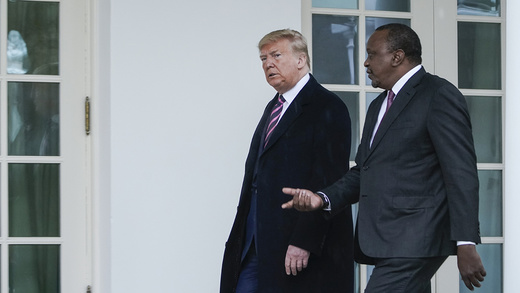 TWN Africa | 14 May 2020
Information brief on US-Kenya FTA
Serious dangers to Kenyan economic transformation, the East African Community (EAC) and Africa's economic development are inherent in the intended Free Trade Agreement (FTA) between Kenya and the United States. Dangers of crippling sectors such as agriculture, manufacturing, the digital space, among others and disintegration of its economy due to undue pressure from the United States are imminent. Such a move, too, will set a counterproductive floor for all other African countries in their future trade relations with the US since it will give the US a pole position, according to African trade experts.
These alarms were raised in a pan-African webinar discussions on the US-Kenya FTA on May 8, 2020, hosted by Third World Network-Africa (TWN-Africa), SEATINI Uganda and ECONEWS-Africa, under the umbrella of the Africa Trade Network (ATN) and had over seventy participants including policy makers, private sector players and CSOs in Africa and beyond.
Early this year, the Office of the US Trade Representative notified the US Congress of the Trump Administration's intention to negotiate an FTA with Kenya.
Kenya has argued that the intended FTA is a forward-looking replacement for the African Growth and Opportunity Act (AGOA), which expires in 2025. This was reiterated by Mr Peter Njoroge, Director of International Trade, Ministry of Industry and Trade of Kenya during the meeting. He also made the point that assurances have been given by the Trump Administration that this FTA would not undermine Africa's economic integration.
The above assertion raised reactions from other experts and participants. 'What is being pushed by the United States industry for the intended FTA is scary and it is even more scary when one looks at the provisions in the US Mexico-Canada Free Trade Agreement (USMCA)' says Ambassador (retired) Nelson Ndirangu of Kenya, a trade expert with over thirty (30) years of trade and economic policy analysis, trade negotiations and currently Chairman, Competition Authority of Kenya.
---