Intellectual property issues hinder TPP talks in Hawaii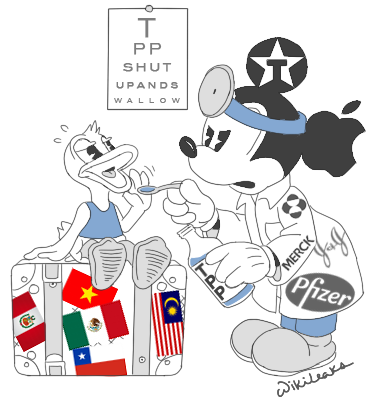 Jiji Press | 16 March 2015
Intellectual property issues hinder TPP talks in Hawaii
Jiji Press WAIKOLOA, Hawaii (Jiji Press) — Chief negotiators from Japan, the United States and 10 other countries in Trans-Pacific Partnership multilateral free trade talks failed to iron out differences in their one-week meeting that ended Sunday.
The 12 countries, however, agreed to continue talks on such thorny areas as intellectual property right protection, over which the United States and emerging economies are at odds.
The negotiators held their discussions amid uncertainty about when the U.S. Congress will pass Trade Promotion Authority legislation, which is needed for a TPP accord, sources said.
In the meeting from March 9, they tried to reach compromises in seven contentious areas but remained apart on intellectual property protection periods for data on medicines. They also differed on an accord for environmental protection, with Latin American participants opposing U.S. efforts to introduce strict rules, the sources said.
U.S. congressional deliberations on TPA legislation are unlikely to start before April. Since any TPP agreement reached before U.S. President Barack Obama is granted TPA may face congressional calls for amendments, the negotiators were unable to build sufficient momentum to strike an accord, according to the sources.
Ahead of possible delays in U.S. congressional procedures on the TPA bill, a proposal has been made to put off until late May a ministerial meeting for political decisions on a broad TPP agreement, the sources said.
---