Israel, UK conclude post-Brexit trade deal in Davos
All the versions of this article: [English] [français]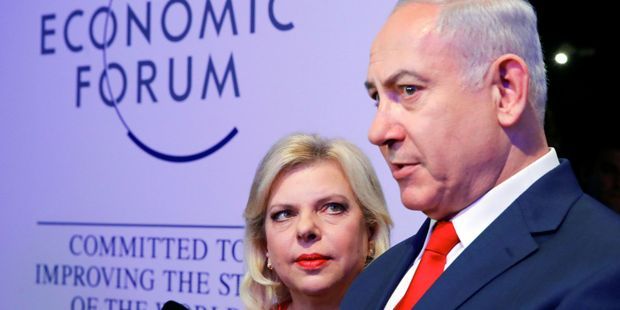 The Tower | 24 January 2019
Israel, UK conclude post-Brexit trade deal in Davos
British and Israeli ministers announced on Wednesday that they have agreed on an "in principle" post-Brexit trade agreement at the World Economic Forum in Davos, Switzerland, as Britain prepares to leave the European Union, The Jewish Chronicle reported.
Speaking at the forum, International Development Secretary Liam Fox said: "I'm delighted that as Britain prepares to leave the European Union, and to ensure continuity for our businesses in both directions, we've reached agreement in principle today with our colleagues in Israel." Fox made the announcement alongside Israel's Minister of the Economy Eli Cohen.
"Israel has been one of the most cooperative and productive partners in this relationship, where our trade is already strong and set to go further," Fox said, adding that it was a "precursor to an even more ambitious agreement in the future."
Trade between Britain and Israel passed the $10 billion mark for the first time last year. The trade volume between the two countries surged by 75 percent in the first half of 2018. Israeli exports totaled $3.45 billion between January and June 2018, up from $1.97 billion in the first half of 2017, Israel's Central Bureau of Statistics reported last September.
From June 2016 to May 2017, 32 new Israeli companies entered the British market. They invested $199 million and created 888 new jobs. This was an increase on the previous year where 25 Israeli companies entered Britain with an investment of 149 million and created 787 jobs.
"This free trade agreement will accelerate, increase and strengthen our economic relationship," Fox predicted. The minister said Israel and Britain would hold a trade and investment conference in London "in the coming months." Cohen added: "I am sure that this free trade agreement will help us to accelerate and increase even more and strengthen our economic relationship."
The news was welcomed by other Israeli officials, including Israel's Ambassador in London Mark Regev, who tweeted that it was "more excellent news for the rapidly growing UK-Israel partnership."
Shortly after taking over the International Trade portfolio in 2016, Fox launched the UK-Israel Trade Working Group "designed to identify and remove barriers to trade between our two countries."
---