Jailbreaking and unlocking might be restricted in treaty pushed by Obama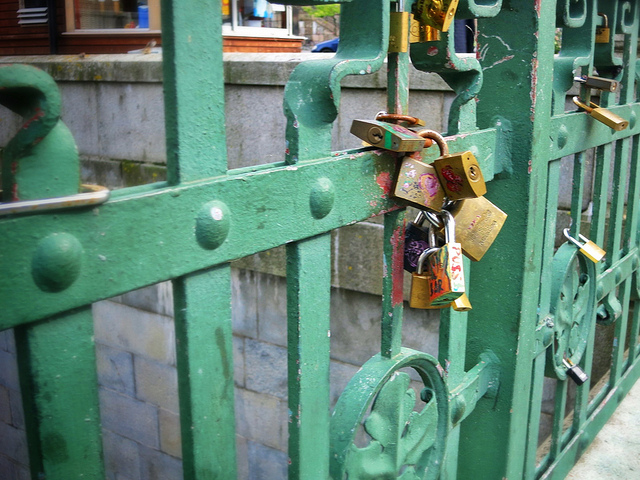 Ars Technica | Nov 19 2013
Jailbreaking and unlocking might be restricted in treaty pushed by Obama
International ban could make it difficult to change US law for the better.
Jon Brodkin
The Trans-Pacific Partnership (TPP) treaty pushed by the Obama administration could complicate efforts to loosen restrictions on jailbreaking and unlocking smartphones, tablets, or other consumer electronics.
A working draft of the treaty published by WikiLeaks prohibits the manufacturing or distribution of devices or services "for the purpose of circumvention of any effective technological measure." It goes on to prohibit devices and services that "have only a limited commercially significant purpose or use other than to circumvent any effective technological measure, or are primarily designed, produced, or performed for the purpose of the circumvention of any effective technological measure."
Derek Khanna, a Yale Law Fellow who submitted a White House petition that led to the Obama administration publicly supporting the end of a ban on unlocking, wrote in Slate that "while the White House was publicly proclaiming its support of cellphone unlocking, it was secretly negotiating a treaty that would ban it."
The treaty text never specifically mentions jailbreaking or unlocking, but the lack of an exemption to the ban on circumventing technological measures has Khanna worried.
"The treaty as proposed would stop all methods of circumvention," Khanna wrote in an e-mail to Ars. "The key is that there must be an exemption to allow for unlocking. In the draft text, there is no exemption for unlocking."
Canada submitted an amendment that could be interpreted to exempt unlocking and jailbreaking. For example, Canada's amendment would allow "circumvention of a technological measure on a radio apparatus for the sole purpose of gaining or facilitating access to a telecommunication service by means of the radio apparatus."
The treaty is still being negotiated, although 151 Democratic US representatives have come out against Obama's "use of outdated 'Fast Track' procedures that usurp Congress's authority over trade matters." Twenty-two House Republicans similarly opposed Obama's use of Fast Track authority that lets him "sign trade agreements before Congress has an opportunity to vote on them."
Besides the US and Canada, the treaty negotiations include Australia, Brunei, Chile, Malaysia, New Zealand, Peru, Singapore, Vietnam, Japan, and Mexico.
Congress still has a voice
The actual impact TPP would have on US consumers isn't entirely straightforward, in part because the TPP mirrors existing US law. "The US has proposed this whole set of laws around DRM based on our existing DMCA [Digital Millennium Copyright Act]," and it's trying to export them to the rest of the world with the treaty, Sherwin Siy, VP of legal affairs at consumer advocacy group Public Knowledge, told Ars.
TPP itself is "consistent with our law today," he said. The treaty wouldn't make it impossible for the US to reform its laws, but it could make it difficult, Siy said.
Unlocking a phone removes restrictions placed on it by carriers, allowing a consumer to hook it up to any other carrier's network provided it is compatible. It is illegal for a consumer to unlock a phone today because the Librarian of Congress did not provide an exemption for unlocking under the DMCA. FCC Chairman Tom Wheeler is urging carriers to let consumers unlock phones once they've completed their contracts and has threatened to issue regulations if they refuse.
Jailbreaking is different. It frees a device from restrictions imposed by the manufacturer. For instance, jailbreaking an Apple iPhone or iPad makes it possible to install any application that can work with the device instead of just those Apple has approved for inclusion in its App Store. Under our strange set of laws, jailbreaking a smartphone is legal under the DMCA, but jailbreaking a tablet is not.
According to Siy, the treaty shouldn't affect Wheeler's attempt to loosen restrictions around unlocking or a bill that would bring back the expired DMCA exemption for unlocking cell phones.
But it might make it difficult for Congress to pass legislation such as the "Unlocking Technology Act of 2013," which offers a more broad and permanent fix. Instead of providing a temporary exemption, that bill "Amends the prohibition under federal copyright law on the circumvention of a technological measure that controls access to a copyright-protected work to require that such prohibition apply only to circumventions carried out in order to infringe or facilitate infringement of a protected work." In other words, the bill lets consumers do what they wish with their devices as long as they're not also infringing someone's copyright.
Congress could still pass the law, but it would be complicated. "If they do that and pass a permanent cell phone exemption, someone can say, 'hey isn't this in violation of the TPP?'" Siy noted. The answer would be "yes," but the outcome would "depend on what our trading partners in this agreement can and want to do about that."
Such a matter could go to the World Trade Organization. But ultimately, Congress could do what it wants. "Congress isn't prevented from doing their jobs," Siy said. "There's no way you can have one of these agreements overturn US law. No one is going to be able to take anyone to court for something that is A-OK under a law passed by Congress even if they contradict an international agreement."
In a blog post, Siy lamented that "so many of the major events in copyright law of the last two years have failed to alter the course of the administration in its push for increasingly outdated policies.
"Between February of 2011 and November of 2013, we've seen the unprecedented grassroots opposition to copyright enforcement expansion in SOPA; a similar international outcry against IP trade agreements in ACTA; and a groundswell of outrage that copyright law would prevent people from doing something as basic (and as unrelated to copyright's purpose) as unlocking their cell phones. ... Congress and the White House both agree with the hundreds of thousands of Americans that cell phone unlocking shouldn't be barred by copyright law, yet the language proposed by USTR [US Trade Representative] would be used as an excuse to prevent conclusive solution to the problem."
A White House spokesperson did not answer a request for comment.
---