Japan and EU to agree on EPA tariffs, put off investment deal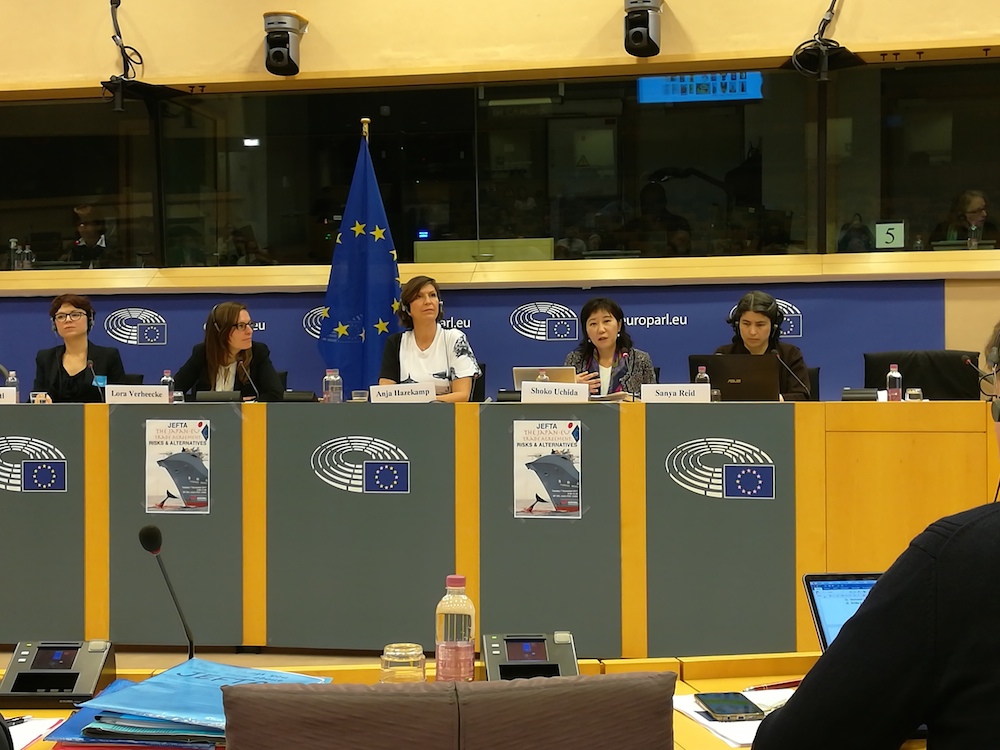 Japan News | 3 December 2017
Japan and EU to agree on EPA tariffs, put off investment deal
(The Yomiuri Shimbun) Japan and the European Union intend to bring an economic partnership agreement into effect in 2019 as planned by finalizing tariff-related measures first and setting aside those on investment, according to sources.
The two sides have decided to agree on the elimination or reduction of tariffs on agricultural and industrial products, among others, in the EPA over which they reached a broad agreement in July.
The two sides will likely conclude a separate agreement for measures on investment, over which differences remain. By doing so, Japan and the EU are expected to announce a final agreement mainly on tariffs as early as this year, the sources said.
With an eye on the EPA's enforcement in 2019, chief negotiators from both sides will hold talks from Tuesday through Friday in Brussels regarding further arrangements.
Under the envisaged agreement, Japan will abolish tariffs on about 94 percent of items imported from the EU, while the EU will eliminate about 99 percent. The deal will mainly benefit automakers in Japan and cheese and wine producers in Europe.
The two sides will agree on measures not only for tariffs but also for most of the 27 areas they have negotiated, such as government procurement and the simplification of customs procedures.
Procedures to settle disputes over investments between companies and states have been a major obstacle for Japan and the EU in reaching a final accord on the EPA. While Japan insists on the use of existing international organizations, the EU calls for the creation of a court of arbitration. Because those differences have yet to be resolved, Japanese and EU officials decided to prioritize effectuating an accord on tariffs, which will bring significant benefits for both sides.
The decision on tariffs came with consideration given to the EU's ratification procedures. The EU has common tariffs for its 28 member countries, and the authority to conclude an agreement on the elimination or reduction of tariffs is given to the EU, not the individual members.
Approval by the parliaments for all 28 member countries, including Britain, will be necessary for an agreement on investment. Such procedures are considered to require a prolonged period of time.
Separating the investment part will make obtaining parliamentary approval in each of the member nations unnecessary for the Japan-EU EPA to take effect, a source familiar with the negotiations said.
A European Parliament election is scheduled for the first half of 2019. Britain's exit from the EU will also likely take place in that period. Bringing the EPA into effect early to avoid potential impacts stemming from those political events was also a factor in the decision to agree on tariffs.
---