Japan, EU set 2017 as the new deadline for free trade agreement: EU negotiator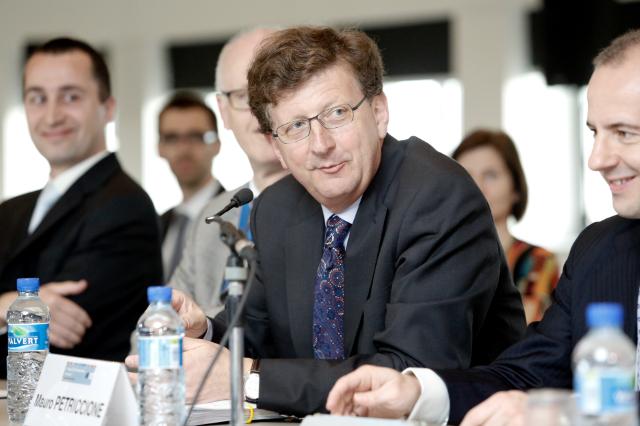 Japan Times | 31 May 2017
Japan, EU set 2017 as the new deadline for free trade agreement: EU negotiator
The European Union and Japan will seek a broad agreement on a bilateral free trade deal next year, EU chief negotiator Mauro Petriccione said Saturday, setting a new deadline partly due to dairy sector tariff issues.
"We will need to continue working in the next few weeks in order to bridge the remaining distance and reach an agreement in principle, with the right balance, as early as possible at the beginning of next year," Petriccione said at a news conference in Tokyo.
Both sides were aiming to broadly agree on the bilateral free trade deal by year-end.
Japan is keen to advance its trade talks with the European Union given the dim prospects for a U.S.-led Pacific Rim free trade deal after President-elect Donald Trump said he will withdraw the United States from it.
Wrapping up five-day talks with his Japanese counterpart through Friday, Petriccione said, "These negotiations are very close to a conclusion" but added that "there are some issues where compromises are more difficult than either of us had thought."
In negotiations between Japan and the European bloc, which will be reduced to 27 nations after Britain's withdrawal is finalized, Tokyo is seeking the removal of tariffs imposed by the region on Japanese cars and electronics products, while Brussels wants Japan to eliminate duties on such farm products as pork and cheese.
Reaching an agreement on cheese and other dairy products is "much more complicated," the lead EU negotiator said, while adding there is still "room for a very good compromise."
According to Japanese government sources, the European Union is calling for Japan to slash tariffs on farm products such as cheese more than the levels agreed to in the 12-nation Trans-Pacific Partnership trade deal.
Petriccione said he will head home on Sunday to report to EU trade chief Cecilia Malmstrom and other officials about the outcome of the meetings in Tokyo, and expects discussions will resume "as early as possible in January."
Japan and the European Union, whose economies account for about 28 percent of global gross domestic product, began free trade negotiations in April 2013 and set the initial deadline for reaching a deal by the end of 2015.
Arrangements were being made so that if Tokyo and the European bloc had succeeded in working out a framework here, Malmstrom and Foreign Minister Fumio Kishida would have held talks next week, sources close to negotiations said.
The chief EU negotiator said there could still be contacts between the two sides next week but did not elaborate.
Japan hopes the European Union will scrap its current 10 percent tariff at an early date. The European Union, meanwhile, wants Japan to open its agricultural product market, but concerns persist in Japan that such a move could affect domestic farmers.
Petriccione said the EU side has "given very clear indication to Japan that we are ready to satisfy Japan's exporting interest in particular in the automotive sector at the right conditions in exchange for satisfaction of our own interests."
As for discussions on pork trade, Petriccione said these are "very good" and "well advanced," and that he is "confident" about achieving a solution "sooner rather than later."
---