Japan-New Zealand TPP talks making slow progress: Amari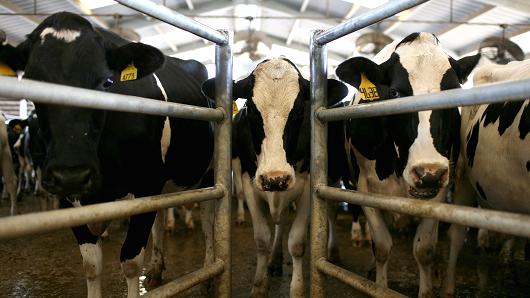 Japan Times | 25 March 2015
Japan-New Zealand TPP talks making slow progress: Amari
Kyodo
Japan-New Zealand negotiations on the 12-country Trans-Pacific Partnership free trade initiative are making slower progress compared to bilateral talks with other member countries, economic and fiscal policy minister Akira Amari said Wednesday.
Talks with New Zealand have been "significantly delayed," Amari, Japan's point man for the TPP negotiations, told reporters after meeting with New Zealand Trade Minister Tim Groser in Tokyo.
The two countries have been at odds over market access for dairy products. While New Zealand seeks to increase its exports of cheese, butter and milk among other goods, Japan says such products are off-limits.
Amari said he and Groser agreed to accelerate working-level negotiations, as the 12 TPP countries aim to conclude the broad agreement at an early date this year.
Groser told reporters that they had a "political-level discussion on where the middle ground might lie," adding there are still some difficult issues remaining to be resolved.
"This will not be easy. There are still some challenges ahead of us," he said.
He recognized, however, that time is running out and bilateral negotiations should be concluded "in good time."
The ministerial meeting came after Prime Minister Shinzo Abe and New Zealand counterpart John Key vowed further efforts toward a conclusion of the TPP during their summit meeting Tuesday. The other 10 TPP negotiating members are Australia, Brunei, Canada, Chile, Malaysia, Mexico, Singapore, Peru, the United States and Vietnam.
---