Japan, Peru to forge ahead with TPP procedures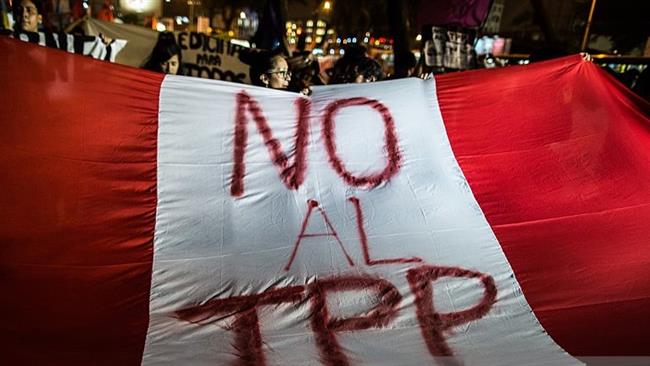 NHK | 19 November 2016
Japan, Peru to forge ahead with TPP procedures

The leaders of Japan and Peru have agreed to press ahead with efforts to implement the Trans-Pacific Partnership, despite a pledge by President-elect Donald Trump to pull the US out of the free trade deal.
Prime Minister Shinzo Abe and President Pedro Pablo Kuczynski met for an hour on Friday in the Peruvian capital Lima. Abe is in Peru to attend the Asia-Pacific Economic Cooperation summit, which brings together leaders from 21 countries and territories.
He told a joint news conference that he and Kuczynski will redouble their efforts to complete the domestic procedures needed to put the TPP into effect as soon as possible.
Kuczynski said Peru is a strong supporter of the TPP.
During election campaigning, Trump pledged to end US involvement, putting the future of the deal in doubt.
In a joint statement, Abe and Kuczynski also said they will negotiate a tax treaty that will increase investment and economic exchanges between their countries.
---