Join the rally to oppose EU-India FTA!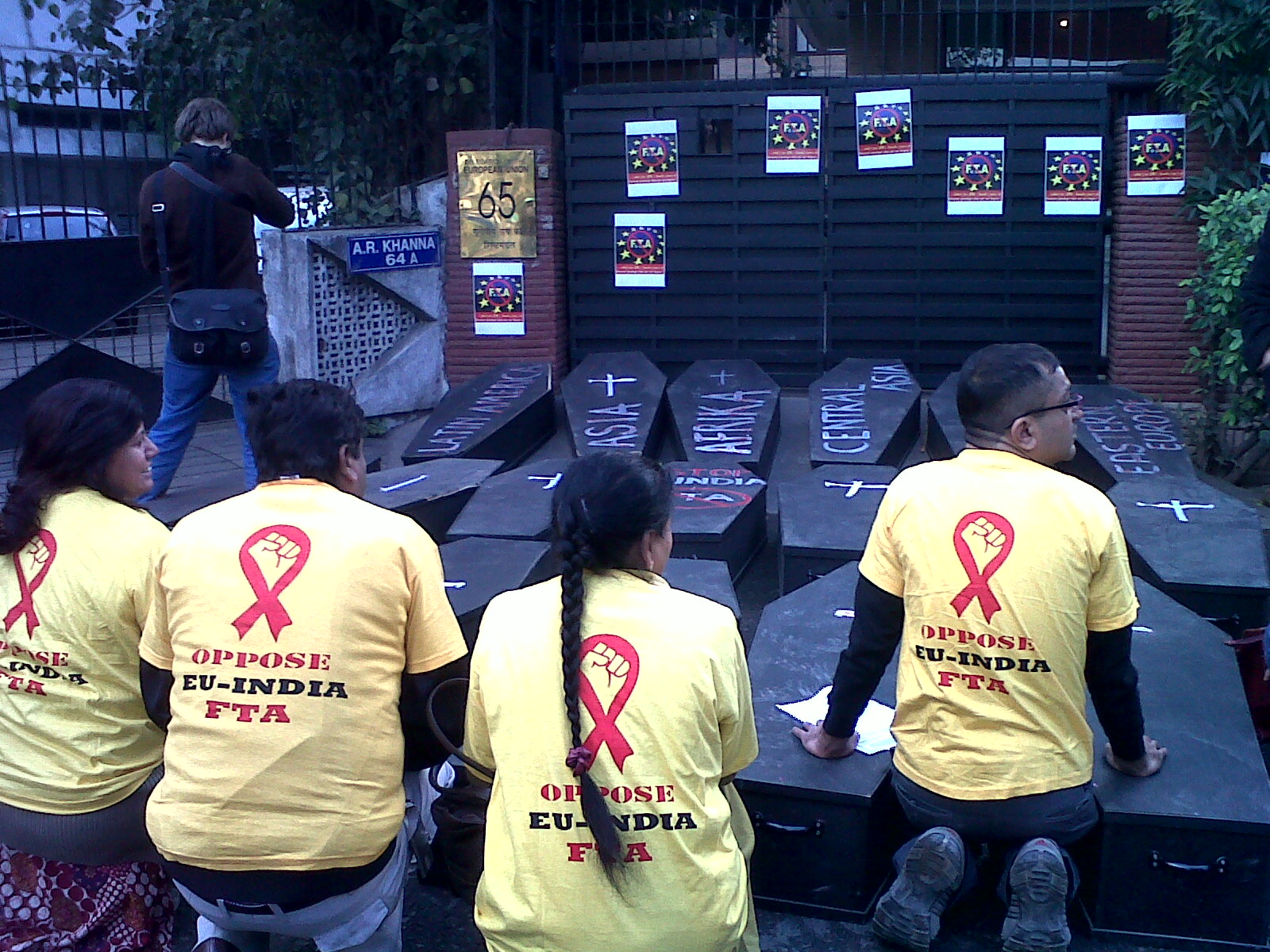 Join the rally to oppose EU-India FTA!
Around 2000 people including people living with HIV (PLHIV), patient groups and public health activists will take to the streets and rally from Barakhamba road to Jantar Mantar at 11.00 am on 10 April 2013* to voice concerns and protest against harmful provisions being pushed by the European Union in the EU–India Free Trade Agreement (FTA) negotiations which would impede
access to affordable medicines in India and across the developing world.
Less than 10 days ago, the Indian Supreme Court refused a patent to the Swiss multinational pharmaceutical company Novartis based on a strict and narrow interpretation of the public health safeguard – Section 3(d). The provision was introduced by the Indian Parliament out of concern on the impact on access to medicines of complying with the WTO's TRIPS Agreement.
Now the EU wants India to go beyond TRIPS and further extend monopolies over medicines and delay the entry of affordable generic medicines.
On 10th April, the Hon'ble Prime Minister will be in Germany and the FTA is at the top of the agenda. On 14-15 April, the Hon'ble Commerce Minister will be in Brussels to iron out the differences on the FTA. The call for early conclusion of EU-India FTA by the negotiating sides has left people living with HIV, cancer patient groups and public health activists deeply
concerned.
Please note the assembly point would be the service lane which is at Intersection of Mandi House Chauraha & Barakhamba Road. We need to assemble here by 10:00 am in the morning.
The rally will be followed by a press conference at 1 pm at the Press Club of India.
---