Juncker to push for new trade agreements in Union speech
All the versions of this article: [English] [français]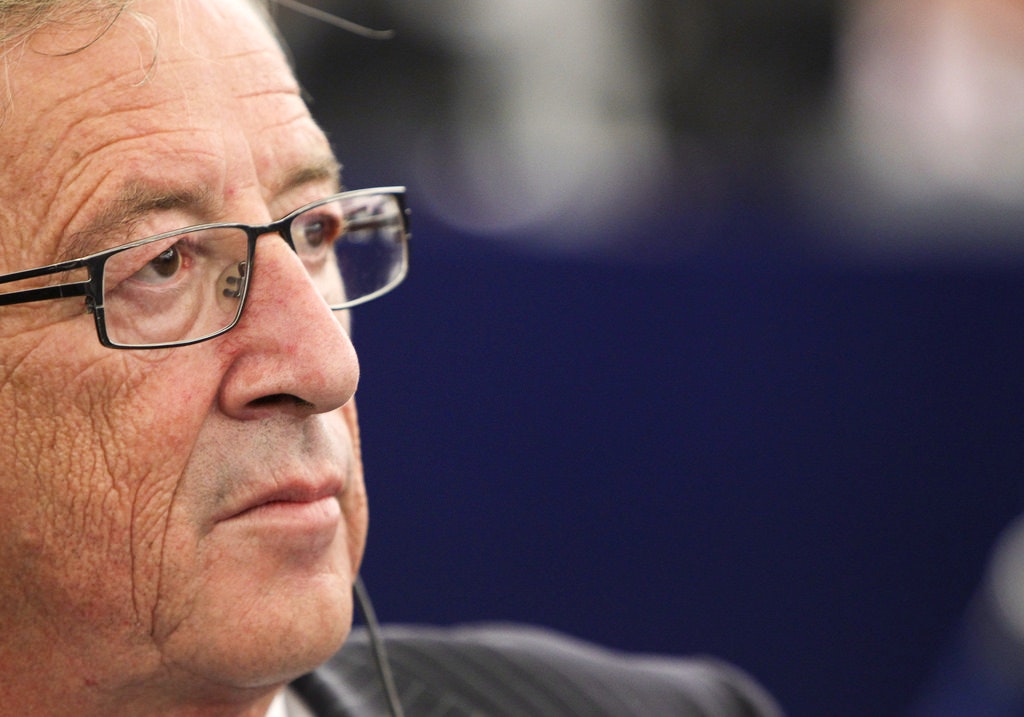 EURACTIV.com | 30 Aug 2017
Juncker to push for new trade agreements in Union speech
By Jorge Valero
The Commission president will ask for mandates to negotiate new free trade agreements, and will propose a framework to screen foreign investment, as part of a trade package to be announced during his state of the EU address on 13 September, officials told EURACTIV.com.
Trade will play a major role in Jean-Claude Juncker's landmark speech in the European Parliament's plenary session in Strasbourg.
While last year there was a lot of hype and fewer proposals, this year is the other way around, a senior official said.
Juncker will ask member states for the green light to start negotiating free trade agreements with various countries.
Officials declined to confirm the names of the countries. But they added that they will be important partners. They pointed at the leaders who met with the Commission president during the recent G20 summit held in Hamburg.
Juncker held bilateral talks with New Zealand, Australia, Vietnam, and Argentina.
The EU already signed an FTA with Vietnam in 2015, and it is negotiating a deal with Mercosur, the South American bloc that includes Argentina.
Trade has become a top priority for Juncker Commission. It is seen as an important engine of growth. But the free flow of goods and services is viewed with growing concern by citizens, as they are wary trade deals behind closed doors that ultimately could lower health and environmental standards.
In addition, marketed-oriented countries, including Germany, joined the camp of protectionist states like France after some of its cutting-edge companies were acquired by foreign investors, in particular, China.
In order to respond to citizens and national governments' concerns, Juncker is expected to announce a regulation including guidelines to help member states draft laws to screen foreign investment.
In parallel, he will propose a European framework in order to address foreign buyouts with a unified approach.
Officials did not want to detail how much power the EU executive will request to control external investment.
But French President Emmanuel Macron's efforts to impose a mechanism to screen foreign investment at EU level was received with scepticism by a majority of leaders last June.
A senior EU official recalled that the Commission's paper on globalisation already included a similar idea.
The goal is to present a balanced package that includes the screening tools to satisfy the protectionist camp and the new mandates to negotiate FTA for those in favour of open markets.
The consultation process of the proposals to be included in the speech among the Directorate-Generals has concluded.
The political discussion based on this technical work will take place this Thursday (31 August) and Friday (1 September), as Juncker will meet with his Commissioners, and their heads of cabinets to get their views.
Industry and economy
Juncker will also announce an industrial policy communication. The paper is intended to underline Europe's strengths in this field, where the bloc stands and what has been done to cope with mega trends that the communication will underline, including the automation process, the Internet of Things and artificial intelligence.
Last May, member states told the Commission to provide a "holistic EU industrial policy strategy for the future", including medium to long term strategic goals.
The capitals requested concrete measures and an assessment of the impact of measures adopted in this field since early 2015.
The strategy should be included in the Commissions' work program for 2018 and should be ready in time for the spring European Council of next year, the Council demanded.
The speech will come in the midst of the renewed effort to deepen economic and monetary union.
Juncker is expected to address proposals already floated over the last few months, including appointing a new 'superminister' of finance for the eurozone, and to strengthen the role for the European Stability Mechanism.
However, he does not consider it a priority creating a budget for the eurozone, one of the flagship proposals made by French President Emmanuel Macron, who injected new momentum into the completion of the eurozone framework.
Officials explained that the president's thinking is that, as a result of Britain's exit from the EU, 85% of Europe's GDP already belongs to the eurozone.
Therefore, the priority should be encouraging those outside the common currency to join the euro, instead of creating 'artificial' distinctions.
Defense, in particular, proposals to combat cyber attacks and hybrid threats, will also play an important role in the speech.
Window of opportunity
Though it remains unclear which narrative Juncker will give to his speech, his aides signalled that the shared feeling is that a window of opportunity exists to make longstanding proposals and overcome outstanding obstacles.
Compared to 2016, when Juncker lamented the "lack of commonality" among member states, this year the positive climate could help inspire progress on issues such as eurozone integration.
The final outcome of his proposals will largely depend on the results of Germany's general elections, to be held on 24 September.
Juncker will meet with Angela Merkel in Berlin today (30 August). The chancellor is comfortably ahead in the polls to lead a new coalition government.
---