Korea-Colombia free trade agreement excludes rice and rice related products, says USDA Post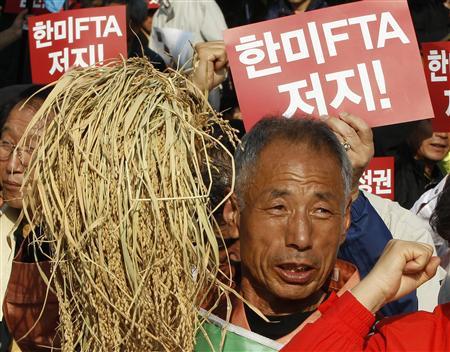 Oryza | Jun 06, 2014
Korea-Colombia free trade agreement excludes rice and rice related products, says USDA Post
USDA Post reports that South Korea's National Assembly has ratified the Korea-Colombia Free Trade Agreement (FTA) on April 29, 2014, but the FTA excludes rice and other rice related products.
The Post also reports that ratification is pending in the Colombian legislative body.
Korea is obligated to import around 400,000 tons of rice annually, or 7.96% of its consumption needs, according to the WTO quota agreement. Korea is struggling to deal with increasing rice supplies from its own production and obligatory imports in the face of declining local consumption. It is now planning to liberalize its rice imports without seeking further extension to the WTO quotas.
Colombia produces over 80% of rice needed for consumption and imports a little over 300,000 tons of rice annually.
USDA estimates South Korea to produce about 4.15 million tons of rice and import about 410,000 tons in MY 2014-15 (November 2014 - October 2015). It estimates Colombia to produce about 1.3 million tons and import about 350,000 tons in MY 2014-15 (April 2014 - March 2015).
---