Korea to speed up CEPA talks with Indonesia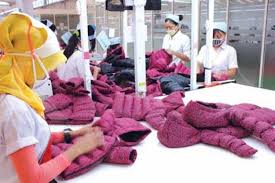 The Investor - 19 February 2019
Korea to speed up CEPA talks with Indonesia
Korea's Industry Ministry said on Feb. 19 it has decided to resume talks on signing the Comprehensive Economic Partnership Agreement with Indonesia after a hiatus of five years, seeking to broaden ties with the Southeast Asian country.
The ministry said Trade Minister Kim Hyun-chong met his Indonesian counterpart Enggartiasto Lukita in Jakarta, and said the two countries will resume talks to forge an agreement.
While Korea clinched a free-trade agreement with the Association of Southeast Asian Nations in 2007, Seoul started discussions on signing a separate agreement with Indonesia starting 2012 to forge deeper ties and meet specific needs between the two countries.
The discussion, however, did not make significant progress, with the last meeting being held in February 2014 without any follow-up measures.
---