L'Accord de partenariat économique intégral Indonésie-Australie mis en vigueur
All the versions of this article: [English] [français]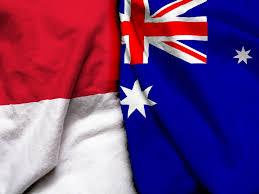 Vietnam+ | 5 juillet 2020
L'Accord de partenariat économique intégral Indonésie-Australie mis en vigueur
Hanoi (VNA) - Un accord Indonésie-Australie qui élimine la plupart des tarifs commerciaux entre les deux pays et vise à ouvrir les investissements, est entré en vigueur le 5 juillet, a déclaré le ministère indonésien du Commerce.
L'Accord de partenariat économique intégral Indonésie-Australie (IA-CEPA), signé l'an dernier et ratifié par le Parlement indonésien en février, vise à stimuler le commerce bilatéral qui représentait 7,8 milliards de dollars en 2019.
Le COVID-19 a entraîné un ralentissement économique dans presque tous les pays, a déclaré le ministre indonésien du Commerce, Agus Suparmanto, dans un communiqué. "L'élan IA-CEPA peut être utilisé pour maintenir le commerce indonésien et améliorer la compétitivité", a-t-il dit.
Lors d'une cérémonie de signature l'année dernière, les deux pays ont déclaré que le pacte éliminerait tous les tarifs australiens sur les importations en provenance d'Indonésie, tandis que 94% des tarifs indonésiens seraient progressivement supprimés.
L'Australie vise à stimuler les exportations, y compris le blé, le minerai de fer et les produits laitiers, tandis que l'Indonésie espère augmenter les exportations automobiles, le textile et l'électronique. L'accord ouvre des investissements, y compris pour les universités australiennes en Indonésie.
"We're backing our farmers by making sure they can continue to get more of their high-quality product into overseas markets," Mr Littleproud said.
"Keeping our farmers connected with their established international customers will help them keep their operations going so they can keep producing a top quality export product and enhance their reputation as a reliable partner."
---