Lebanon's industry minister calls for modifications in free trade agreements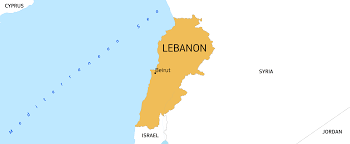 Xinhua, China
Lebanon's industry minister calls for modifications in free trade agreements
12 June 2019
BEIRUT, June 12 (Xinhua) — Lebanese Industry Minister Wael Abou Faour called on Wednesday for the revision of free trade agreements signed between Lebanon and other countries aimed at protecting the industry sector in the country, the National News Agency reported.
"We should look again into these agreements because they are not fair to Lebanon," the minister said, adding that other countries tend to take several measures in a bid to protect their local industries.
Abou Faour's remarks came during a press conference held with Chairman of the Investment Development Authority of Lebanon (IDAL) Nabil Itani to discuss ways of cooperation between the ministry and IDAL in the near future.
"We should rethink these agreements to protect our market from competition by other countries producing at a low cost," he said.
Lebanon has signed free trade agreements with major trading partners, including some EU and GCC states. The Greater Arab Free Trade Area was fully established in January 2005.
---