Malaysia and Sri Lanka to speed up FTA talks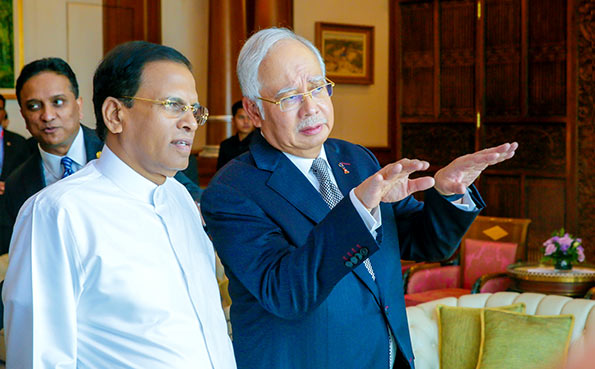 Hiru | 18 December 2017
Malaysia and Sri Lanka to speed up FTA talks
President Maithripala Sirisena and the visiting Prime Minister of Malaysia Dato' Sri Mohd. Najib bin Tun Abdul Razak agreed to expand trade relations between the 2 countries further.
The bilateral trade between Sri Lanka and Malaysia was $ 680 million during the 1st 10 months of this year.
However, the trade is heavily balanced in Malaysia's favour.
Hence, Malaysia would explore every possibility to ensure the increase of Sri Lankan exports to Malaysia, the Malaysian PM assured.
The Prime Minister said the proposed Free Trade Agreement will be useful to further expand trade and said his Ministers would take steps to speed up talks on FTA.
---