Malaysia should 'make best use' of Belt and Road, Mahathir says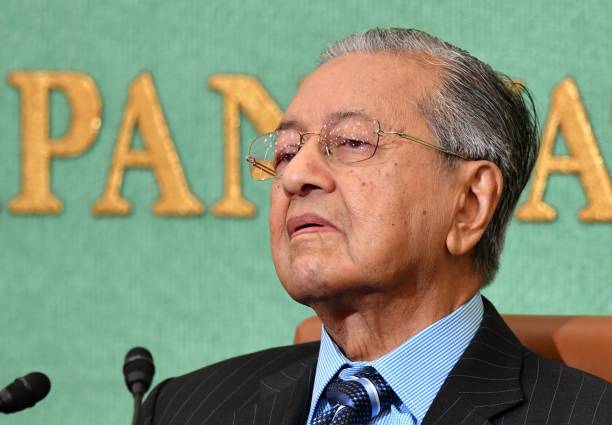 Nikkei Asian Review | 11 June 2018
Malaysia should 'make best use' of Belt and Road, Mahathir says
by Yukako Ono
The new government of Malaysia will continue its "friendly" relationship with China and "make best use" of its initiative to create a 21st-century Silk Road to connect East Asia with Europe, Prime Minister Mahathir Mohamad said on Monday.
"We are a small country and whether we object to it or not, China will go ahead with the Belt and Road plan," Mahathir told reporters at the Japan National Press Club in Tokyo on his first visit abroad after being sworn in last month. He was speaking after his morning address at the Future of Asia conference, hosted by Nikkei.
"But what we have to make sure is that it is not exclusive [to China] and that other people can use in the same manner," he said.
Southeast Asian nations, which are strategically located with regard to the Belt and Road Initiative, are seeing an influx of Chinese investment and have become increasingly dependent on Beijing in recent years. Countries such as Laos and Cambodia are welcoming Chinese funds in exchange for land ownership and development rights.
Malaysia's previous government was also relying largely on Chinese loans. Since taking office, however, Mahathir has vowed to rebalance the relationship by reducing loans and reviewing China-backed projects.
"Malaysia had a leader that was in love with big projects and big loans — loans that we cannot sustain or repay," Mahathir said, referring to ex-Prime Minister Najib Razak, who was ousted in the May election. Borrowing money "was his way of being friends with China," he added, but said that the new government wants to forge a relationship as "a good trading partner."
Since Malaysia established diplomatic ties with China in 1974, the two countries have been in "good relation," he said. "It is a big country and we have to deal with them whether we like it or not. Our policy is to remain friendly with China."
---