Malaysian anti-free trade activists protest FTA deals with the US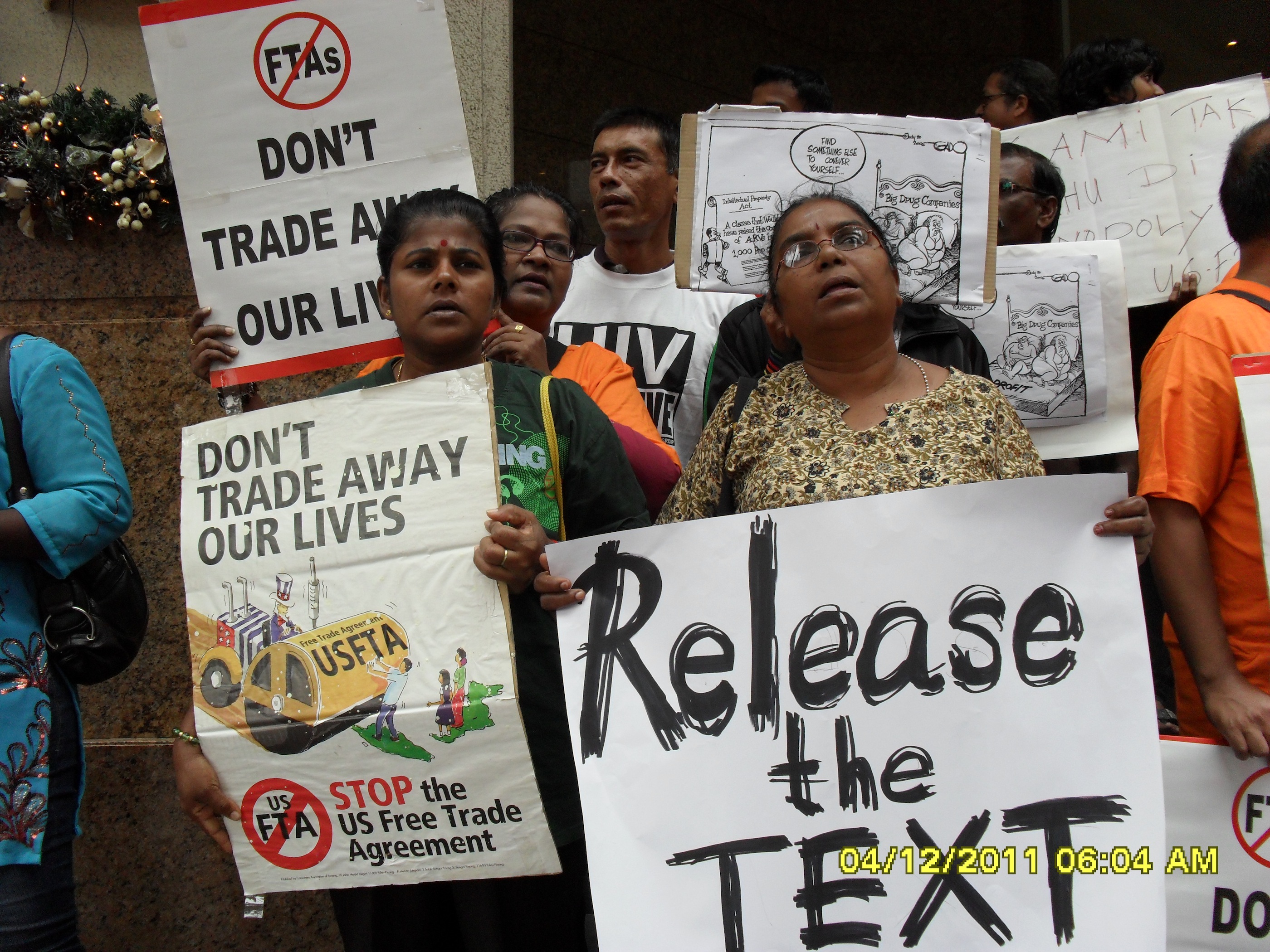 Press TV | Mon Dec 5, 2011
Malaysian anti-free trade activists protest FTA deals with the US
Mahi Ramakrishnan, Press TV, Kuala Lumpur
Video here: http://presstv.com/detail/213930.html
Anti free-trade activists in Kuala Lumpur protested outside the venue where American representatives and Malaysian ministers met to discuss further on free trade agreements between the two nations.
Carrying placards and chanting slogans condemning the closed-door meetings, they said inking the free trade agreement would spell disaster for Malaysians who would be unable to compete with the financial backing of Americans.
Calling the US unscrupulous, they say that if the free trade agreement is signed it would wipe out Malaysian farmers as American farmers received huge subsidies from the government and would flood the market with cheap rice.
The activists also said it would force small and medium businesses in Malaysia to close shop, effect factory workers and make books and medicine more expensive.
Once the Transpacific Partnership FTA is signed, the Malaysian parliament would be forced to pass the implementing laws.
If the laws are not to the advantage of the US, the Malaysian government could be sued and if it loses the lawsuit the US could raise tariffs on any Malaysian export as punishment.
It would also make it harder for the government to regulate American companies, including environmental and health regulations.
But economists linked to the government say that the FTA would increase the size of trade and create a bigger trading bloc within the Southeast Asian Nations or ASEAN.
The police kept a watchful eye throughout the one hour protest.
The protesters here say they would continue demonstrating until the Malaysian government abandons all free-trade deals with the US.
And political analysts in the country say that ongoing protests would not augur well for prime minister Najib Tun Razak who is facing a general election early next year.
---