Malmström: CETA done, Mexico and Mercosur next up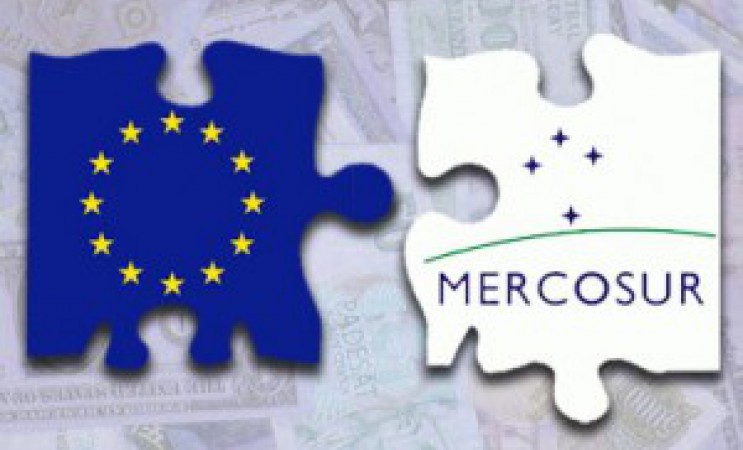 EurActiv | 16 February 2017

Malmström: CETA done, Mexico and Mercosur next up
By Lara Malvesí
EU Trade Commissioner Cecilia Malmström told Euractiv Spain that the bloc's Canada trade deal (CETA) has "the highest standards" and confirmed Mexico and Mercosur are next on the negotiating agenda.
The European Parliament yesterday (15 February) green lit the free trade and investment partnership with Canada.
CETA eliminates tariffs on most goods and services, as well as opening up the Canadian government's procurement market to European companies.
"I believe that it is important in this world, where protectionism grows and some people want to follow a model where walls are built and tariffs imposed, that the European Union and Canada close this agreement and send a different kind of message to the international scene," the Commissioner said.
"It is important that we do not stop coming up with agreements where the two parties are winners, where there is fair treatment and all guarantees and rights are respected," she added.
Malmström highlighted that Canada, whose prime minister, Justin Trudeau, will address the Parliament today (16 February), "is one of the most democratic countries in the world, with a rate of corruption lower than even that of the EU".
The Swedish liberal complained that "many myths that are simply lies" exist when it comes to CETA. "I've heard things like the agreement will be bad for food quality, we'll lose jobs, it'll be bad for the environment… I must say that these concerns are groundless," she insisted.
"But I never get tired of explaining these things and we must not be afraid to do so," Malmström added.
The Commissioner said that she "tried" to talk to some of the protestors gathered outside of the Parliament in Strasbourg yesterday but that "they were not interested in talking".
When asked about criticism raised by French presidential candidate and National Front MEP Marine Le Pen about CETA, particularly its impact on French farmers, Malmström said that "it is precisely farmers that are the most satisfied with this agreement".
"I've met with many associations and they've shared their satisfaction, because they will be able to export their products to Canada tariff-free, while still protecting their geographical indications," she said.
Specifically, she said that European products like cheese, milk, chocolate, wine, processed foods and luxury goods will do particularly well.
Malmström also indicated that "Mexico and Latin America" are the priorities on the EU's trade agenda, given the new international climate that is being forged by the Donald Trump's presidency of the United States.
"The Mexico agreement dates back to 2000 and needs to be updated," the trade Commissioner acknowledged, who added that two meetings are planned for before the summer.
"The two sides are willing to move forward but we don't need to rush, because the important thing is to make sure we get a good deal," she said, adding that the will to modernise the agreement was there even before Trump's November election victory.
Malmström also confirmed that the Commission will step up its efforts to broker a deal with South American trade bloc Mercosur, with a new round of negotiations scheduled soon.
"Now we see the end of the road but we still aren't there yet. At the same time, it is not going to take," she said.
With regard to the trade deal with the US, TTIP, she said that after Trump's victory its current status is "frozen".
"We will see what happens, because our counterparts are not actually in office yet. But all the signs indicate that the new administration doesn't see it as an priority," the Commissioner acknowledged. She intends to seek clarification once her counterpart actually assumes office, she added.
---