MEPs want health excluded from TTIP talks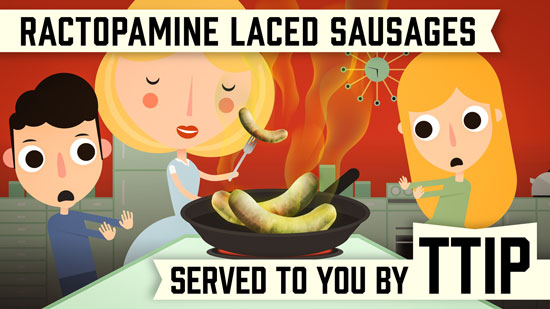 EurActiv | 15 Apr 2014
MEPs want health excluded from TTIP talks
Members of the Parliament's Committee on the Environment, Public Health and Food Safety (ENVI) on Tuesday (14 April) voted in favour of an opinion which calls for five health-related areas to be excluded from the Transatlantic Trade and Investment partnership (TTIP) negotiations between the EU and the United States.
With 59 votes to eight and two abstensions, the MEPs want to exclude public health services, genetically-modified organisms (GMOs), the use of hormones in the bovine sector, chemical legislation REACH and its implementation, and cloning from the talks.
The rapporteur of the opinion, the Belgian Green MEP Bart Staes, has said that while he was aiming at achieving enough supportive votesacross the political spectrum, he did not want to "compromise on democratically achieved regulations concerning food safety and public health."
"In order to be able to find a compromise and safeguard our shared criticisms, we must walk on a thin rope during negotiations," Staes wrote in a blog post.
The ENVI report calls for the safeguarding of the 'precautionary principle' in regulatory cooperation, further increase of transparency in line with recommendations by the European Ombudsman and opposes the investor-state dispute settlement (ISDS), an instrument that grants an investor the right to use dispute settlement proceedings against a foreign government.
The report also highlights that other substantial differences related to food and farming in the EU and the US need to be taken into account in the negotiations, for example when dealing with scientific uncertainty and risk assessment.
While the precautionary principle is used in both the US and EU in practice, it is an integrated component of EU risk management and regulations, while in the US it is not a component endorsed in policymaking.
Staes' report likewise mentions that the EU regulatory regime relating to animal welfare is significantly advanced compared to the US, where there is no regulation or standards for protecting animal welfare for farm animals at federal level, although some standards and protections exist at state and local levels.
---