Mercosur trade bloc agrees common position ahead of EU talks
All the versions of this article: [English] [français]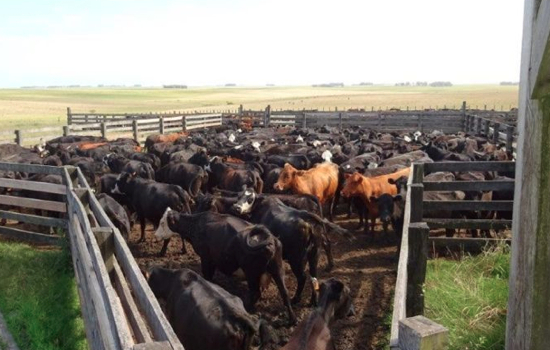 EurActiv | 10 March 2017
Mercosur trade bloc agrees common position ahead of EU talks
Foreign ministers of the South American Mercosur trading bloc have reached a common position ahead of negotiations with the European Union on a potential trade deal. Brussels representatives will arrive in Argentina to start talks next week. EURACTIV Spain reports.
The foreign ministers of Argentina, Uruguay, Paraguay and Brazil met yesterday (9 March) in Buenos Aires to discuss the crucial aspects of the upcoming negotiations.
Argentina's representative, Susana Malcorra, said she and her three counterparts were able to come to a joint position following changes to the geopolitical landscape. She insisted that there is "enormous interest" in a trade deal with the European Union.
"EU negotiators will arrive within the next ten days and that is why we have been defining our strategy at a political level," Malcorra explained to reporters after the meeting. But she declined to go into the nitty gritty detail of what had been discussed.
Ahead of the meeting, Malcorra said that Mercosur's open dialogue with the EU is "one of those opportunities that cannot be lost" and insisted that a "well-defined strategy" was needed before going to the negotiating table.
Malcorra's Uruguayan counterpart, Nim Novoa, said that Mercosur is in the middle of a revival that has to be exploited in order to secure regional integration. "There are a lot of expectations for a region like this that provides, among other things, food," Novoa said.
Paraguayan Foreign Minister Eladio Loizaga wants a bloc that is "dynamic, open to the world and offers movement of goods, people and external relations" because this is what stimulates growth.
Malcorra said on Wednesday (8 March) at a Buenos Aires event organised by The Economist that, in a world with multilateralism is in decline, the EU has a "historic opportunity" to restore its "principles" and regain a leadership role, through alliances like the one planned with Mercosur.
The Argentinian minister said at the event that she is optimistic about being able to conclude an agreement that has been years in the making and has already seen its fair share of talks breaking down in frustration. She added that the discussions are more political than economic at the moment.
But she warned that the European institutions "cannot expect an agreement" that takes in count all the things "that interest them" and "does not include the agri-industry", the sector that causes the most frictions between the two blocs.
Negotiations on an association agreement between Mercosur and the EU began nearly twenty years ago in 1999 but, ultimately, collapsed after the first exchange of market access offers in 2004. Talks stalled until 2010, when both parties decided to restart the process.
Yesterday's meeting was also notable in that it was attended by new Brazilian Foreign Minister Aloysio Nunes and did not include his Venezuelan colleague, Delcy Rodríguez, whose country has been suspended from the bloc as of 1 December 2016.
The situation in Venezuela was also on the meeting's agenda, as well as Mercosur's relationship with the Pacific Alliance (Chile, Peru, Colombia and Mexico) and other regional blocs, which Malcorra insisted are increasingly interested in the region.
Improving internal integration among the current four members was also discussed, as was the elimination of border barriers.
---