Mercosur upholds free trade, says Chilean president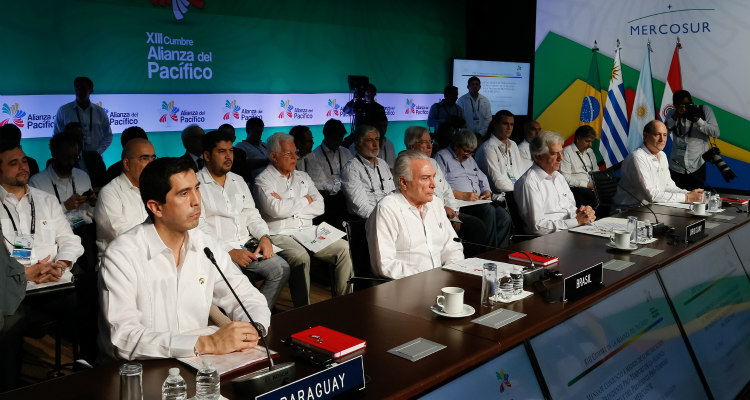 Xinhua | 18 July 2019
Mercosur upholds free trade, says Chilean president
SANTIAGO, July 17 (Xinhua) — The South American trade bloc Southern Common Market (Mercosur) aims to further promote free trade among its members and trade partners, Chilean President Sebastian Pinera said on Wednesday.
Speaking at the 54th Mercosur Leaders Summit in the Argentine province of Santa Fe, Pinera stressed the bloc's commitment to the free flow of goods and rejection of ideological obstacles to trade.
Mercosur, which groups Argentina, Brazil, Paraguay and Uruguay, is in the process of deepening trade integration with the Pacific Alliance (AP), another Latin American trade bloc that comprises Colombia, Mexico, Peru and Chile.
Both blocs "share a vision of the world that has nothing to do with ideology" and both strive for "liberty, opening-up, integration, innovation and entrepreneurship," Pinera said.
Members of the two blocs should seek to eliminate non-tariff barriers through regulation coordination, said Pinera.
"Making progress in this matter will lead to greater integration with advantages for all parties involved," he added.
"We face a world full of new challenges, new problems and new realities," but also "new opportunities and all of these require new responses from organizations such as Mercosur," said Pinera.
Mercosur is Chile's fourth-largest trade partner, and a leading destination for Chilean foreign investment.
---