Mexico offers to match oil groups' Nafta wish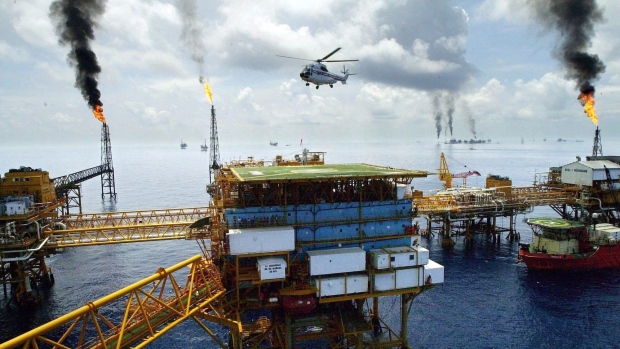 Argus | 27 September 2017
Mexico offers to match oil groups' Nafta wish
Mexico is considering writing into law investor-state dispute settlement provisions contained in the North American Free Trade Agreement (Nafta) to reassure US and Canadian investors in its energy sector.
Mexico would prefer an updated trade agreement that preserves investor protection clauses, Mexico's ambassador to the US Geronimo Gutierrez said today at an energy forum hosted by the Washington-based think tank Wilson Center.
"If that is not the case, Mexico can pass an investment protection law that will accomplish the same thing," he said.
US energy companies want to preserve the dispute settlement provision out of concern that Mexico's legal system is yet to catch up to the liberalization of Mexico's energy sector.
But it is the US and Canadian negotiators who are pushing for revisions to the existing text to dispute settlement provisions in Nafta's Chapter 11. Washington and Ottawa want to make it more difficult for companies to challenge tariffs and duties imposed by a government in that country's courts. The US administration complained that Nafta's current text gives foreign companies too much power to force a legal review of trade penalties imposed by the US administration.
Preserving existing provisions in Chapter 11 was high on a wish list oil industry groups the Canadian Association of Petroleum Producers, Mexico's Amexhi and the American Petroleum Institute (API) compiled before Nafta modernization talks started in August. "Investor-state dispute settlement clauses protect US investments and give protection to jobs tied to abroad," API president Jack Gerard said. The group has enlisted groups representing US manufacturers, the chemical industry and retailers to make a similar pitch.
The historic opening of Mexico's energy sector has resulted in more than $60bn in upstream investments, Guiterrez said. "Mexico understands the necessity of providing certainty, both on Nafta and the energy sector. We will make sure investments are secure."
ExxonMobil, Chevron and Murphy Oil have taken part in Mexico's deepwater auctions. US midstream companies, such as Sempra Energy and Howard Energy Partners, are investing in cross-border pipelines.
The third round of Nafta talks ended in Ottawa today, and the next round is scheduled to be held in Washington on 11-15 October.
Nafta negotiators expect to make progress in coming weeks on enabling more widespread use of electronic customs forms and simplified origin declarations, Canada's foreign minister Chrystia Freeland said today.
The switch would shave $20mn-$30mn/yr in costs for North American oil and gas producers, Canadian independent producer Encana senior vice president Dave Lye said. "The rules as currently constructed imagine physical transport of trade, and the reality of current trade is electronic."
North American oil groups are also pushing their governments to make it easier for oil and gas industry workers in three countries to work in any of them.
"Workers laid off during the downturn are not willing to come back," said Rob Dutton, who heads US independent producer Devon Energy's Canadian operations. "We see this as an opportunity to promote labor movement across the board."
Negotiators are rushing to complete talks before a self-imposed deadline of late 2017.
"An enormous amount of work remains on difficult and contentious issues," US trade representative Robert Lighthizer said today.
The US yesterday imposed punitive tariffs on the UK-Canadian aircraft manufacturer Bombardier — an action Freeland described as a "customarily aggressive behavior by the US Commerce Department." She vowed a strong Canadian response but said it would not affect Nafta talks.
"This US administration is unconventional," Freeland said. "I do not share the view that deficits or surpluses are the best way to measure trade."
---