Mongolian PM voices high expectations for economic deal with South Korea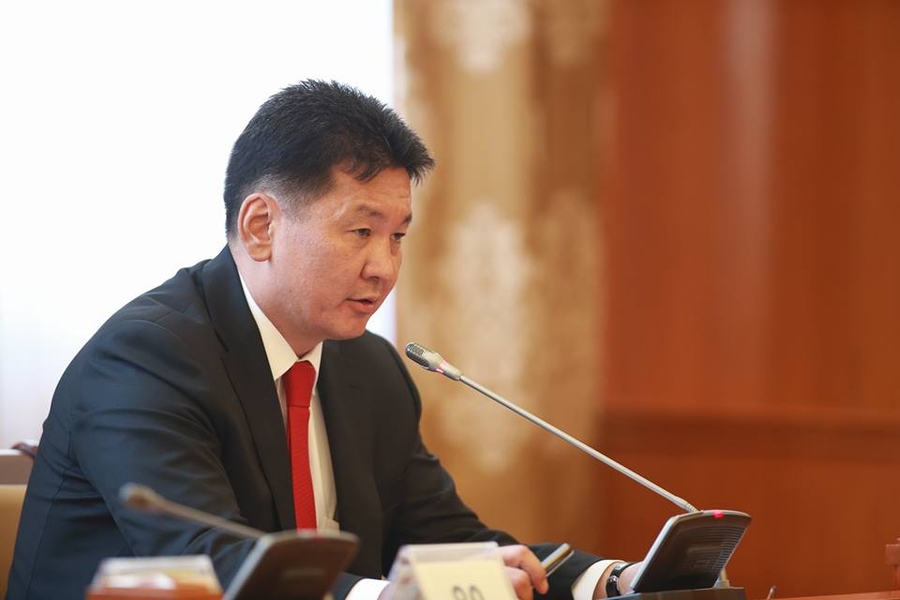 Yonhap News Agency | 16 January 2018
Mongolian PM voices high expectations for economic deal with South Korea
Seoul- Mongolian Prime Minister Ukhnaa Khurelsukh on Tuesday expressed strong expectations for a possible economic deal with South Korea, in the latest push to boost bilateral trade and investment.
Khurelsukh said an economic partnership agreement will serve as a gateway for South Korea to make inroads into Central Asia and Europe while helping Mongolia advance into the Asia-Pacific region.
Khurelsukh made the comments at a business forum held in downtown Seoul. The premier arrived in Seoul on Monday for a three-day visit. He met with South Korean President Moon Jae-in.
In 2016, South Korea and Mongolia began talks on a bilateral economic partnership agreement, which is similar to a free trade deal and focuses on the industrial and investment sectors.
Mongolia has been pushing to reduce its heavy economic reliance on China and Russia, with the two major powers extending their geopolitical influence over the resource-rich, landlocked country.
Ulaanbaatar's first economic partnership agreement with Tokyo went into force in 2016.
The Korea Chamber of Commerce & Industry said economic cooperation between the two countries could grow as the two sides have complementary economic structures.
Mongolia is rich in natural resources, while South Korea is a manufacturing powerhouse.
Bilateral trade volume stood at $200 million in 2017, a dramatic increase from $2.7 million in 1990.
---