More Kenyan flowers in US bouquets as trade talks to start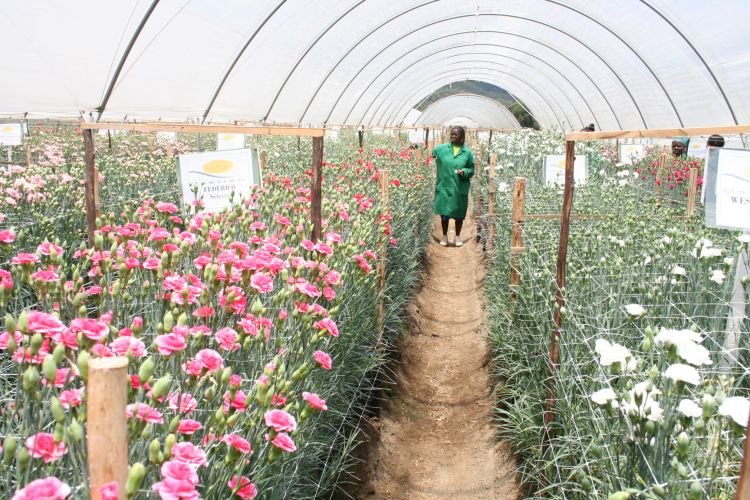 Bloomberg | 19 June 2020
More Kenyan flowers in US bouquets as trade talks to start
By Ana Monteiro
Kenya is Europe's biggest supplier of flowers, shipping about $1 billion to the continent annually before Covid-19 struck. Could it grow exports to the U.S. to assume the top spot there next?
U.S. Trade Representative Robert Lighthizer told Congress on Wednesday that talks with Kenya on what would be America's first bilateral trade deal with a sub-Saharan African country are due to start in the next couple of weeks.
Working toward a pact with the region's third-biggest economy comes as the continent as a whole is about to kick off commerce under its own new free-trade area, the world's largest. Lighthizer and Kenyan President Uhuru Kenyatta both see a bilateral deal as being complementary to continent-wide efforts to integrate trade.
"We have to get a real FTA, as much as we can, with one of the significant African countries and then see if we can profligate that and have others start doing that," Lighthizer told a House committee. "What fundamentally they need, is the legal and regulatory infrastructure for trade. They have hard-working people, they have the resources. My hope is we can develop that in Kenya and then have it spread."
A possible pact between the two nations would go against the Africa Continental Free Trade Area, or AfCFTA, experts have said. The region's heads of state in July 2018 agreed that no country should negotiate bilateral agreements with a third party once the bloc comes into force.
Kenyatta insists that any U.S. pact has to be done without undermining the AfCFTA.
Africa's Trailblazers
"That's why we delayed our discussions, because we wanted the Africa free-trade arrangement to kick in and come into force" in July, he said in an Atlantic Council webinar Thursday. "We're seeing ourselves as trailblazers — we're just the first because we know many will come. We hope that others will also follow through."
Some Kenyan products are among the roughly 7,000 from the continent that have duty-free access to the U.S. under the African Growth and Opportunity Act and the 1974 Generalized System of Preferences, America's biggest and oldest trade-preference program.
The U.S. in 2015 extended AGOA, first signed into law in 2000, to 2025. While calling it a "good program," Lighthizer said its shortcoming is that it doesn't require many obligations on behalf of the African side. "We want to have trade, but we want to build up this legal and regulatory infrastructure so that people have confidence when doing business there and that will make Africa more prosperous."
In its summary of negotiating objectives with Kenya, released last month, the U.S. seeks duty-free access for its apparel and agricultural goods. The lion's share of Kenya's exports into the U.S. are clothing, followed by nuts, fruit and coffee.
Kenyatta is optimistic. "I don't believe it is in America's interest to dominate discussions or to dominate trade, because if trade is not going to be two ways, it's not in their interest and it's not in our interest."
---