NAFTA 2.0 ratification likely won't happen until the fall: US AG official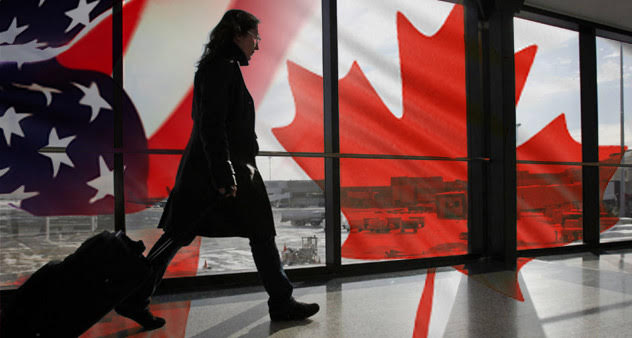 iPolitics | 27 March 2019
NAFTA 2.0 ratification likely won't happen until the fall: US AG official
By Kelsey Johnson
The U.S. Department of Agriculture's undersecretary for trade and foreign agricultural affairs says he wants American tariffs on Canadian exports of steel and aluminium products removed as soon as possible so that a revised North American trade deal can be ratified.
In an exclusive interview with iPolitics on Wednesday, Ted McKinney said he personally wants the tariffs removed and knows there are many in Canada who do not want the pending replacement of the North American Free Trade Agreement ratified before those tariffs are gone.
"It's not as simple as (the tariffs) are sitting there and there's great hope that it'll just happen on its own. There'll have to be further negotiations," he said, but stressed he is not the lead negotiator on the file.
"I believe some how, some way those tariffs will come off," he continued, adding many within the U.S. agriculture industry want the tariffs gone, too.
McKinney was in Ottawa on Wednesday for a series of meetings with U.S. embassy and Canadian officials from several federal departments, including Agriculture and Agri-Food Canada, Global Affairs Canada and Health Canada. He is scheduled to give a speech at a Conference Board of Canada event and meet with Ontario Agriculture Ernie Hardeman in Toronto on Thursday.
The undersecretary's remarks come just days after Canadian Foreign Affairs Minister Chrystia Freeland told reporters in Washington, D.C. that the tariffs on Canadian steel and aluminium products, which were imposed by the Trump administration in May 2018, were not justified.
"The existence of those tariffs for many Canadians raises serious questions about NAFTA ratification," she said Monday following a meeting with U.S. Trade Representative Robert Lighthizer. American officials have insisted the tariffs are necessary because of national security concerns, an argument vehemently refuted by Canada. In response, Canada imposed $16.6 billion in retaliatory tariffs on a broad list of American goods.
"In order to move ahead with that deal, I think Canadians feel the right thing is, there should be no 232 tariffs or retaliatory tariffs between our two countries. That was what I expressed clearly to Ambassador Lighthizer," Freeland said.
Canada and the United States reached a revised NAFTA deal at the eleventh hour on September 30, shortly after the United States and Mexico reached their own agreement in August. North American leaders signed the agreement ahead of the G20 meeting in Buenos Aires in November.
But, the trilateral deal, which has been renamed the Canada–United States–Mexico Agreement (CUSMA) in Canada and the United States–Canada–Mexico Agreement (USMCA) in the United States, has yet to be ratified by any country's legislature.
Asked about the deal's timeline, McKinney said he doubts the trilateral deal would be ratified before the upcoming Canadian federal election. Canadians head to the polls on Oct. 22.
"I think the likelihood of that is low," he told iPolitics. While an earlier ratification would be "fantastic," the former director of Indiana's agricultural department said a more likely timeline, pending any unexpected surprises, is sometime in the fall.
"I understand Mexico is looking at summer to pass that and that's important because the labour laws that were committed are very important to both U.S. and Canada and I think are a belt weather of sorts when it comes to getting the votes up proper up here and in the U.S," he said.
"I think that will come first, at least I hope that's what they can achieve."
The deal's labour chapter has proven itself to be a point of contention with several senior Democrats, including House speaker Nancy Pelosi, publicly saying they want that section amended before the deal is ratified.
Asked whether he was concerned Democrats would revoke the Trade Promotion Authority (TPA), which turns a Congressional vote on the deal into an up-down vote, McKinney said he'd "be surprised."
---