NAFTA 2.0: US-Mexico-Canada Agreement. Chapter 20: pharmaceutical related patent provisions
All the versions of this article: [English] [Español]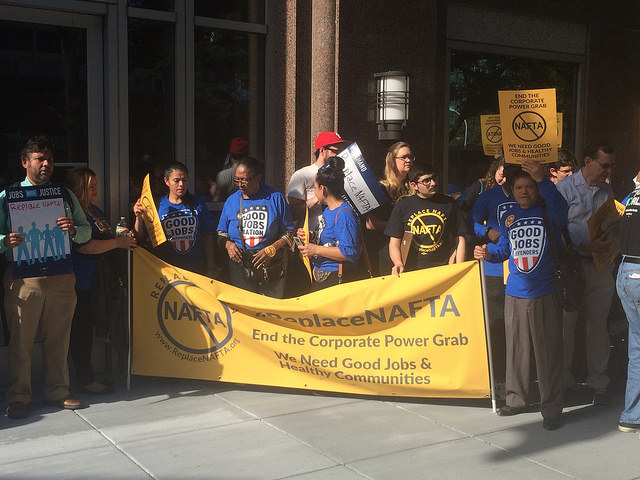 Public Citizen | 4 December 2018
NAFTA 2.0: US-Mexico-Canada Agreement. Chapter 20: pharmaceutical related patent provisions
The Intellectual Property (IP) Chapter of the revised North American Free Trade Agree­ment (NAFTA 2.0), rebranded by the Trump Administration as the U.S.-Mexico-Canada Agreement or USMCA, includes provisions that threaten to undermine critical efforts to­wards affordable health care and medicine.
The NAFTA 2.0 text that was published Sept. 30 includes significant and harmful changes to the original NAFTA intellectual property (IP) provisions. These build on concepts in­cluded in other U.S. free trade agreements on behalf of the pharmaceutical industry since NAFTA 1.0. This analysis reviews the pharmaceutical related patent provisions of that text.
NAFTA 2.0 is dramatically worse than NAFTA 1.0 as it would help pharmaceutical compa­nies avoid generic competition and keep medicine prices high. The text closely mimics the language and structure of the original U.S.-proposed IP language in the Trans-Pacific Partnership Agreement (TPP) — now known as the Comprehensive and Progressive Agree­ment for Trans-Pacific Partnership (CPTPP). The TPP was fiercely criticized for the phar­ma-friendly patent-related provisions that put the health and well-being of people in the TPP countries at risk. Following the U.S. withdrawal from that agreement, many of those damaging provisions were suspended by the TPP11 countries.
NAFTA 2.0, however, incorporates almost all of these pro-monopoly pharma-friendly pat­ent-related provisions. In some circumstances, it even goes beyond the original TPP. To comply with the terms of the Sept. 30 text, Mexico and Canada would need to change their existing laws to provide new exclusivities for pharmaceutical companies, which would limit generic competition and raise prescription drug costs. These terms would also lock the U.S. into policies that have contributed to making U.S. medicine prices the highest in the world.
The analysis below reviews the most controversial provisions that would affect pharma­ceutical prices and availability of medicines in the U.S., Canada, and Mexico. It only covers some of the main obligations of the IP measures relating to patents and pharmaceutical or regulated products in the final text. It should be noted that the interpretation of this Chap­ter is also likely to depend on provisions in other NAFTA 2.0 chapters.
Read more (pdf)
---