Nants carpets Ecowas for signing EPA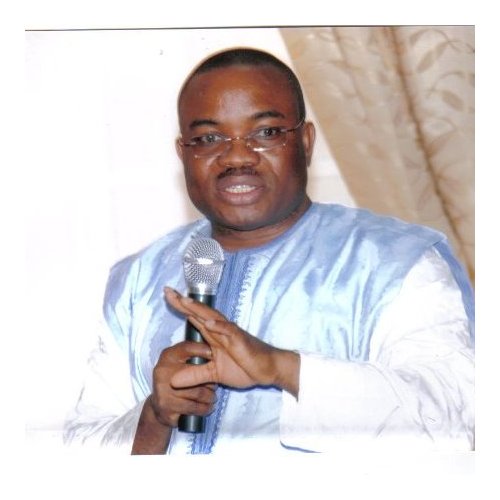 Business World (Nigeria) | 26 Jan 2015
Nants carpets Ecowas for signing EPA
By Benjamin Orisemeke
The National Association of Nigerian Traders (Nants) has blasted leaders of the Economic Community for West African States (Ecowas) for secretly signing the Economic Partnership Agreement (EPA).
In an open letter to the heads of state of Ecowas signed by the president of the National Association of Nigerian Traders (Nants), Ken Ukaoha, on behalf of civil society groups and private sector Organisations in the sub-region, the group alleged that information available to it from various sources indicated that majority of the Ecowas countries have signed the EPA agreement.
At the end of the 46th Ordinary Session of the Conference of Heads of State and Government of the Economic Community of West African States (Ecowas) held in Abuja, Nigeria, on December 15, 2014, the heads of state in the communiqué had directed the West African chief negotiators to expedite action in order to organise, in due course, the signature of the agreement and its ratification by all member states.
Ukaoha noted that from all indications, every information regarding the signing has been shrouded in secrecy.
While not wanting to believe the information, he urged the heads of government "to pause for a moment and deeply consider being accountable to their people in the current process concerning the conclusion of the EPA negotiations."
According to the Ukaoha, only Nigeria, Togo, Gambia, Sierra Leone and Mauritania have yet to sign the agreement. "Excellences, we want you to note that if this information is confirmed, we would be persuaded to conclude that such opaque conduct and rather crafty action amount to a calculated/deliberate design to sell West Africa into unpardonable slavery. Such action would be in total contradiction with your several pronouncements and promises to us on transparency, participation and accountability. The truth is that if you have signed this Agreement on our behalf, and such Agreement is good and in our interest as you claim, why would you do so almost secretly? The signing of such agreement in deceit does not portray honor and integrity on you as African leaders.
"Excellences, kindly permit us to state that if this is true, by this singular act, you technically imposed on 12 least developed countries (LDCs) in our region an agreement that does not serve their interest and which some of them have accepted only based on political weakness, misunderstanding, and or opportunism. No international convention requires LDCs to open their markets to the 28 European developed countries, but your actions would have thrown them in this uncertain adventure and den that is designed to protect the short-term interests of a few number of countries and business.
In spite of Nigeria's insistence that the Agreement was fraught with pitfalls, Ukaoha noted that by their actions, the countries that have signed the EPA have only conspired to throw Nigeria to devourers.
"Rather than protect Nigeria and attempt to build with her a strong and sustainable economically integrated West Africa, you appear to have ganged up to support the EU in its pressure to bring Nigeria to the slaughter.
"Indeed, history will tell, and very soon too, that in 2014, West African Heads of State had perhaps chosen the part of dishonour and betrayal that would subject and condemn the region to perpetual poverty and dependency, rather than development," Ukaoha said.
---